NXIVM
American multi-level marketing company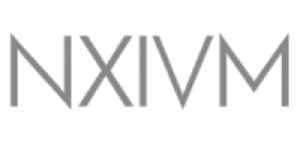 NXIVM is an American multi-level marketing company based near Albany, New York, that offered personal and professional development seminars through its "Executive Success Programs". The company has been described as a cult and a pyramid scheme, and has also been alleged to be a recruiting platform for a secret society in which women were branded and forced into sexual slavery.


Sex cult leader found guilty in New York
Leader of sex cult Nxivm Keith Raniere found guilty of all charges against him in New York court
BBC News - Published
Founder of alleged U.S. sex cult Nxivm calls no witnesses at trial
Keith Raniere, the New York man accused of trapping women in a sex cult and having them branded with his initials, said Friday that he would call no witnesses at his trial, setting the stage for jurors..
Reuters - Published
Six shocking things we've learned from the Nxivm trial
Skin branding ceremonies, blackmail and punishment for weight gain were all part of the "sex cult".
BBC News - Published
Jury to hear from 'whistleblower' in New York sex cult trial
Jurors in the trial of Keith Raniere, founder of the cultlike Nxivm organization who faces sex trafficking charges, are expected to hear testimony on Thursday from a former prominent member turned..
Reuters - Published
Alleged New York sex cult 'slave' to testify at founder's sex trafficking case
A former member of the cultlike Nxivm organization will resume testifying at founder Keith Raniere's criminal trial on Wednesday, as prosecutors detail allegations that he recruited women as sex slaves..
Reuters - Published
Keith Raniere: Trial begins for Nxivm 'sex cult' leader
Nxivm's female "slaves" were branded with Keith Raniere's initials, say prosecutors.
BBC News - Published
Nxivm: Seagram heiress Clare Bronfman pleads guilty in 'sex cult' case
Clare Bronfman, in line to the Seagram alcohol fortune, was "truly remorseful" for her role in Nxivm.
BBC News - Published
Nxivm: 'Why I joined a cult - and how I left'
Four people who were once cult members explain the dangers of life under someone's influence.
BBC News - Published
Actress Allison Mack pleads guilty in Nxivm 'sex cult' case
The actress pleads guilty to recruiting women for a suspected sex cult posing as a mentoring group.
BBC News - Published
Nxivm 'sex cult' case: Co-founder pleads guilty to racketeering
Nancy Salzman admits to stealing email addresses of Nxivm critics and tampering with video evidence.
BBC News - Published
You Might Like