English Defence League
Far-right street protest movement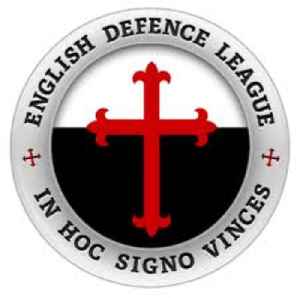 The English Defence League (EDL) is a far-right, Islamophobic organisation in the United Kingdom. A social movement and pressure group that employs street demonstrations as its main tactic, the EDL presents itself as a single-issue movement opposed to Islamism and Islamic extremism, although its rhetoric and actions target Islam and Muslims more widely. Founded in 2009, its heyday lasted until 2011, after which it entered a decline. It is presently chaired by Tim Ablitt.


Tommy Robinson contempt of court hearing over Facebook video delayed
Ex-EDL leader faces up to two years in prison if found guilty
Independent - Published
Tommy Robinson court case: Police officer who told EDL founder to leave pub 'did not know who he was'
Sergeant says he thought Stephen Yaxley-Lennon's pseudonym referred to an '80s football hooligan'
Independent - Published
Tommy Robinson trial: Anti-Islam activist tells court police targeted him 'because of my beliefs'
Ex-EDL leader says he was humiliated when officers used dispersal order to eject him from Cambridge pub
Independent - Published
Tommy Robinson claims police harassed him
The ex-leader of the English Defence League takes Cambridgeshire Police to court.
BBC News - Published
Search this site and the web:
You Might Like