Marvel Comics
Company that publishes comic books and related media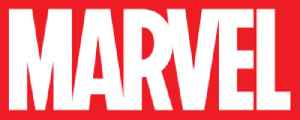 Marvel Comics is the brand name and primary imprint of Marvel Worldwide Inc., formerly Marvel Publishing, Inc. and Marvel Comics Group, a publisher of American comic books and related media. In 2009, The Walt Disney Company acquired Marvel Entertainment, Marvel Worldwide's parent company.


Disney boss Bob Iger talks Star Wars, Marvel and Martin Scorsese
Bob Iger says we will see more Marvel and less Star Wars in the coming years.
BBC News - Published
Marvel Comics at 80: From bankruptcy threat to billions at the box office
Marvel is celebrating 80 years of making comics and its rise to one of Hollywood's biggest names.
BBC News - Published
Peloton 'wife' pops up in new advertisement
The actress who appeared in a widely criticized Christmas advertisement for exercise bike maker Peloton has a new role selling gin for actor Ryan Reynolds. Colette Luke has more.
Credit: Reuters - Politics Duration: 01:48Published
Marvel to pay tribute to Stan Lee in hour-long ABC special
Disney recently announced the upcoming release of 'Celebrating Marvel's Stan Lee'. The hour-long spot, hosted by Clark Gregg, is set to be partially filmed in front of a live studio audience at the..
Credit: Cover Video STUDIO Duration: 01:20Published
Chadwick Boseman auditioned for Guardians of the Galaxy
'Black Panther' star Chadwick Boseman auditioned for the role of Drax the Destroyer in 'Guardians of the Galaxy' and believes it helped him get the attention of Marvel and led to his role as
Credit: Bang Media World Duration: 01:10Published
Disney+ suffers glitch on launch day
Consumers complained about glitches in Walt Disney's streaming service on Twitter, just hours after its highly anticipated launch. Yahaira Jacquez reports.
Credit: Reuters - Politics Duration: 01:06Published
Marvel movies and 'Stranger Things' triumph at People's Choice Awards
It was another big night for Marvel at the People's Choice Awards in California on Sunday night as Spider-Man: Far From Home and Avengers: End Game scored five major honours.
Credit: Cover Video STUDIO Duration: 00:39Published
Disney's Deadpool Will Still Be Rated 'R'
When Disney bought Fox Studios fans of the foul-mouthed Deadpool wondered if Disney would keep his films R-Rated. Don't worry, Deadpool fans, the film series will stay raunchy as ever. Writers Rhett..
Credit: Wochit News Duration: 00:35Published
Disney, Sony strike deal to keep Spider-Man in Marvel universe
Marvel Studios will continue to produce the Spider-Man Homecoming series, Sony Pictures Entertainment and Walt Disney Studios said on Friday, heading off fans' fears that the popular superhero would..
Reuters - Published
The 'zombie fungus' and the climbing dead
Marvel at some of the highly commended images from the Wildlife Photographer of the Year competition.
BBC News - Published
Spider-Man and Tom Holland: Sony 'disappointed' over Disney split
Sony Pictures has owned the film rights to the Marvel character since 1999.
BBC News - Published
Grieving Kent father in Spider-Man Marvel headstone plea
Six months after Ollie Jones died, his family is still waiting to get copyright permission from Marvel.
BBC News - Published
'I feel like a Marvel superhero' in jet suit
Sam Rogers helped to redesign the jet suit which was made using a 3D printer.
BBC News - Published
Marvel and DC comics: Man sells £350k collection
Martin Morris amassed 36,000 Marvel and DC comics over decades, with one probably worth £10,000.
BBC News - Published
MOVIE REVIEW: X-Men: Dark Phoenix
by Graham Pierrepoint - X-MEN: DARK PHOENIX IMDb Dir: Simon Kinberg Starring James McAvoy, Michael Fassbender, Jennifer Lawrence, Nicholas Hoult, Sophie Turner, Tye Sheridan, Alexandra Shipp,..
One News Page Staff - Published
MOVIE REVIEW: Glass
by Graham Pierrepoint - GLASS IMDb Dir: M Night Shyamalan Starring James McAvoy, Bruce Willis, Anya Taylor-Joy, Sarah Paulson, Samuel L Jackson, Spencer Treat Clark, Charlayne Woodard 4 STARS (out..
One News Page Staff - Published
You Might Like