John Travolta
American actor, dancer, singer, and pilot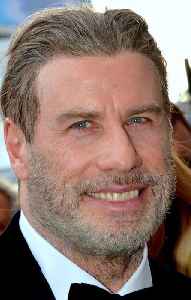 John Joseph Travolta is an American actor, singer, dancer, and pilot. Travolta rose to fame during the 1970s, appearing on the television series Welcome Back, Kotter (1975–1979) and starring in the box office successes Saturday Night Fever (1977) and Grease (1978). His acting career declined through the 1980s, but enjoyed a resurgence in the 1990s with his role in Pulp Fiction (1994), and he has since starred in films such as Get Shorty (1995), Broken Arrow (1996), Face/Off (1997), Swordfish (2001), The Punisher (2004), Bolt (2008), and The Taking of Pelham 123 (2009).


You Might Like
John Travolta Dances with Daughter in Honor of Wife Kelly Preston
John Travolta paid homage to his late wife, Kelly Preston, Friday, with the help of their daughter. John and 20-year-old Ella hit the dance floor ... something John says was Kelly's favorite thing .....
TMZ.com - Published
Actress Kelly Preston, John Travolta's wife, dies aged 57
The US actress after a "two-year battle with breast cancer", Travolta said.
BBC News - Published
MTV VMAs: The six biggest moments - Taylor Swift, Miley Cyrus and more
All you need to know from the music video awards, including Taylor, Missy, Miley and John Travolta.
BBC News - Published
Search this site and the web: