Huawei
Chinese multinational electronics manufacturer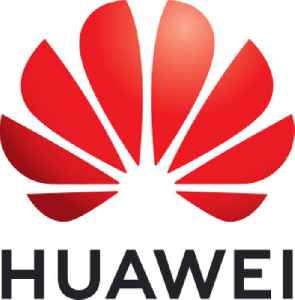 Huawei Technologies Co., Ltd. is a Chinese multinational technology company. It provides telecommunications equipment and sells consumer electronics, smartphones and is headquartered in Shenzhen, Guangdong.


China charges two Canadians with alleged spying

Chinese prosecutors said on Friday that they have charged two detained Canadians for alleged espionage, in a case that has driven a diplomatic wedge between Ottawa and Beijing. Adam Reed reports.
Credit: Reuters Studio Duration: 01:04
Published
US Allows Huawei to Contribute to Developing 5G Standards

The move comes over a year after the Chinese telecommunications company was blacklisted by the US government.
Credit: Cover Video STUDIO Duration: 01:05
Published
Huawei CFO's new argument to fight extradition

Huawei Chief Financial Officer Meng Wanzhou is raising a new argument in a Canadian court in a bid to fight extradition to the United States on bank fraud charges, court documents released on Monday..
Credit: Reuters Studio Duration: 00:57
Published
U.K. To Drop Huawei From 5G Networks

U.K. To Drop Huawei From 5G Networks
Credit: Wochit News Duration: 00:25
Published
Worst Wall Street week since March ends with a rally

U.S. stocks clawed back losses for a second day in a row in a volatile session but Friday's gains were not enough to stop the week from the biggest stock market drop since March. Conway G. Gittens has..
Credit: Reuters Studio Duration: 02:10
Published
Taiwan's TSMC to build Arizona chip plant

Taiwan Semiconductor Manufacturing Co Ltd , the biggest contract chipmaker, said it plans to build a $12 billion factory in Arizona in an apparent win for the Trump administration's efforts to wrestle..
Credit: Reuters Studio Duration: 01:36
Published
You Might Like



UK set to 'end use' of Huawei technology in 5G network

PM poised to strike major policy change after GCHQ reportedly reassessed risks posed by Chinese tech company




Independent - Published





China's Huawei receives permission to built £1bn research centre in England

Approval comes amid warnings from Washington to avoid using Huawei at risk of expanding China's 'surveillance state'




Independent - Published





Meng Wanzhou: Trudeau rejects calls to release top Huawei executive

The PM is under pressure to release Meng Wanzhou in order to help free two detained Canadians.




BBC News - Published





Trump administration claims Huawei 'backed by Chinese military'

The US Defense Department has compiled a list of 20 firms it says are backed by Chinese military.




BBC News - Published





Michael Kovrig and Michael Spavor: China charges Canadians with spying

Their arrests were seen as retaliation for the detention of a Huawei boss - something China denies.




BBC News - Published





U.S. posts rule allowing U.S. companies to work with Huawei on 5G and other standards

The U.S. Department of Commerce on Tuesday posted a new rule that allows U.S. companies to work with China's Huawei to develop standards for 5G and other cutting-edge technologies, despite restrictions..




Reuters - Published




Huawei CFO raises new argument to fight U.S. extradition in Canada court

Huawei Chief Financial Officer Meng Wanzhou is raising a new argument in a Canadian court in a bid to fight extradition to the United States on bank fraud charges, court documents released on Monday..




Reuters - Published





U.S. companies can work with Huawei on 5G, other standards: Commerce Department

The United States on Monday confirmed a Reuters report that it will amend its prohibitions on U.S. companies doing business with China's Huawei [HWT.UL] to allow them to work together on setting..




Reuters - Published




Exclusive: U.S. to allow companies to work with Huawei on standards - sources

The U.S. will amend its prohibitions on U.S. companies doing business with China's Huawei to allow them to work together in standards settings for next generation 5G networks, according to people..




Reuters - Published





Canada spy agency warned of 'shock waves' from arrest of Huawei founder's daughter

Canada's intelligence agency warned that arresting the daughter of billionaire Huawei founder Ren Zheng would set off global "shock waves" and seriously affect ties with China, just before her..




Reuters - Published





UK spy chief says no threat to Five Eyes alliance over Huawei

Disagreements over China's Huawei Technologies do not pose a threat to intelligence-sharing ties between Britain and its allies, the head of the UK's GCHQ spy agency said in an interview released on..




Reuters - Published





Exclusive: Huawei hid business operation in Iran after Reuters reported links to CFO

China's Huawei Technologies acted to cover up its relationship with a firm that had tried to sell prohibited U.S. computer gear to Iran, after Reuters in 2013 reported deep links between the firm and..




Reuters - Published





Questions remain over whether Huawei should help to build UK's 5G network, says Lisa Nandy

Exclusive: Speaking to The Independent, shadow foreign secretary also accuses Tories of 'naive' approach to China over past decade




Independent - Published





China says Canada is an accomplice of U.S. in Huawei case

China's foreign ministry said on Friday that Canada is an accomplice to the U.S. government's efforts to bring down Chinese tech giant Huawei and said Canada should immediate release Huawei executive..




Reuters - Published




Canada's Huawei extradition ruling could unleash more Chinese backlash

A Canadian court ruling that could permit the extradition of a senior Huawei Technologies Co Ltd executive to the United States leaves Canada vulnerable to further retaliation from Beijing, analysts..




Reuters - Published





Huawei CFO Meng loses key court fight against extradition to United States

Huawei Technologies Co's Chief Financial Officer Meng Wanzhou was dealt a setback by a Canadian court on Wednesday as she tries to avoid extradition to the United States to face bank fraud charges.




Reuters - Published




Explainer: What happens next in Huawei CFO's U.S. extradition case

A Canadian judge will rule Wednesday on a key aspect of Huawei Technologies Co Ltd's Chief Financial Officer Meng Wanzhou's extradition to the United States. The judge will rule on double criminality,..




Reuters - Published




Timeline: Key events in Huawei CFO Meng Wanzhou's extradition case

A Canadian judge will rule Wednesday on a key aspect of Huawei Technologies Co Ltd's Chief Financial Officer Meng Wanzhou's extradition to the United States. The judge will rule on double criminality,..




Reuters - Published




Meng Wanzhou: Key decision expected in extradition case

A Canadian court will decide whether the Huawei executive's case counts as "double criminality".




BBC News - Published





Huawei CFO Meng's U.S. extradition case hinges on key ruling in Canada on Wednesday

A Canadian judge will rule Wednesday on a key aspect of Huawei Technologies Chief Financial Officer Meng Wanzhou's extradition to the United States, with a favourable judgment seen as paving the way..




Reuters - Published




Fresh UK review into Huawei role in 5G networks

The National Cyber Security Centre involvement follows new US sanctions on Chinese telecoms giant.




BBC News - Published





Huawei: UK takes stock of how US sanctions will affect 5G role

Americans claim Chinese firm's involvement could 'undermine our relationship'




Independent - Published





U.S. strikes at a Huawei prize: chip juggernaut HiSilicon

The latest U.S. government action against China's Huawei takes direct aim the company's HiSilicon chip division--a business that in a few short years has become central to China's ambitions in..




Reuters - Published





Judgment on key aspect of Huawei CFO's extradition trial in Canada due next Wednesday

A decision on a key legal aspect of the trial over whether Huawei Technologies Chief Financial Officer Meng Wanzhou can be extradited to the United States from Canada will be announced next Wednesday,..




Reuters - Published





Huawei calls U.S. move to curb chips supply 'arbitrary', expects business impact

Huawei Technologies in its first official response to the Trump administration's move to curb its access to global chip supplies called it "arbitrary" and said its business would be impacted.




Reuters - Published





China says opposed to latest U.S. rules against Huawei

China's commerce ministry said on Sunday it is firmly opposed to the latest rules by the United States against Huawei and will take all necessary measures to safeguard Chinese firms rights and..




Reuters - Published





China asks United States to stop 'unreasonable suppression' of Huawei

China's foreign ministry said on Saturday the United States needed to stop the "unreasonable suppression" of Chinese companies like Huawei.




Reuters - Published





U.S. gave no assurances to Taiwan's TSMC for license to sell to Huawei: official

Taiwan Semiconductor Manufacturing Co Ltd, which unveiled a $12 billion investment plan in Arizona on Friday, has not been given any assurances that it will be granted a license to allow it to sell..




Reuters - Published




U.S. moves to cut Huawei off from global chip suppliers as China eyes retaliation

The Trump administration on Friday moved to block global chip supplies to blacklisted telecoms equipment giant Huawei Technologies [HWT.UL], spurring fears of Chinese retaliation and hammering shares..




Reuters - Published




U.S. cracks down on global chip exports to Huawei, China retaliation eyed

The Trump administration on Friday moved to block global chip supplies to blacklisted telecoms equipment giant Huawei Technologies [HWT.UL], spurring fears of Chinese retaliation and hammering shares..




Reuters - Published





US targets Huawei with tighter chip export rules

The action is its latest against the Chinese tech giant, which the US says is a national security threat.




BBC News - Published





Wall Street eyes weak open as trade war fears add to virus woes

Wall Street's main indexes were set to open lower on Friday after the Trump administration's move to block semiconductor shipments to China's Huawei Technologies ratcheted up fears of trade hostilities..




Reuters - Published





Futures fall as China trade war fears add to coronavirus woes

U.S. stock index futures slipped on Friday after the Trump administration moved to block shipments of semiconductors to China's Huawei Technologies from global chipmakers, a move that could ramp up..




Reuters - Published





Futures fall on U.S. plan to cut Huawei off from global chip suppliers

U.S. stock index futures turned lower on Friday as the Trump administration moved to block shipments of semiconductors to China's Huawei Technologies from global chipmakers, an action that could ramp..




Reuters - Published




White House aide to take key U.S. Commerce Department post

A senior White House aide who has been involved with next-generation 5G networks and the global campaign against China's Huawei Technologies [HWT.UL] is moving to the Department of Commerce.




Reuters - Published





Huawei hits out at 'groundless' criticism amid calls for Chinese firm to be stripped of 5G role in UK

'Disrupting our involvement ... would do Britain a disservice,' chief says




Independent - Published





Huawei warns China will strike back against new U.S. restrictions

Huawei warned on Tuesday that 2020 would be its most difficult year yet due to American trade restrictions which dealt a blow to its overseas sales in 2019, and predicted the Chinese government would..




Reuters - Published





Exclusive: U.S. prepares crackdown on Huawei's global chip supply - sources

Senior cabinet officials in the Trump administration agreed to new measures to restrict the global supply of chips to China's Huawei Technologies, sources familiar with the matter said, as the White..




Reuters - Published




Trump signs law to prevent U.S. rural telecom carriers from using Huawei network equipment

President Donald Trump signed legislation on Thursday to bar telecom carriers from using U.S. subsidies to purchase network equipment from Huawei Technologies [HWT.UL], ZTE Corp and other companies..




Reuters - Published