IKEA
Trademark used for retail of furniture, appliances, and home furnishings that you can build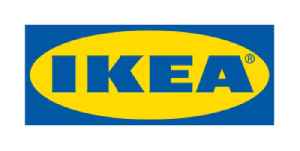 IKEA is a multinational group of Swedish origin headquarted in Delft, Netherlands, that designs and sells ready-to-assemble furniture, kitchen appliances and home accessories, among other useful goods and occasionally home services. Founded in Sweden in 1943 by 17-year-old Ingvar Kamprad, IKEA has been the world's largest furniture retailer since 2008. According to the Bloomberg Billionaires Index, as of January 2018, Kamprad was the eighth richest person in the world, with an estimated net worth of US$58.7 billion. The company's name is an acronym that consists of the founder's initials, and those of Elmtaryd, the family farm where he was born, and the nearby village Agunnaryd.


IKEA gets sales boost amid lockdowns

IKEA sees sales returning to growth this year after the coronavirus crisis boosted shoppers' interest in spending more on their homes, a trend the world's biggest furniture retailer believes is here to..
Credit: Reuters Studio Duration: 01:31
Published
You Might Like
Ikea to buy back used furniture in recycling push
World's biggest furniture firm to resell second-hand Ikea items in bid to be 'climate positive'.
BBC News - Published
Customers queue for hours as Ikea reopens 19 UK shops
Thousands have queued to get into the furniture giant's stores amid strict social distancing measures.
BBC News - Published
Thousands queue for IKEA as homeware store opens for first time since lockdown
Customers wait hours in hot weather to enter stores
Independent - Published
Keep your distance: people queue for school and IKEA in England
Thousands of people across England queued up for school and IKEA on Monday as the British government eased the coronavirus lockdown by allowing some children to return to class and many shops to reopen..
Reuters - Published
Exclusive: IKEA's shopping malls arm Ingka Centres plans U.S. entry in major play
IKEA's shopping malls business, one of the world's biggest, is looking to enter the United States in the next couple of years and is in talks to snap up central properties in major cities, its boss..
Reuters - Published
UK government urged to ban import of Chinese cotton 'made using Uighur Muslim forced labour'
Named in submission of evidence to HMRC are some of UK's best-known high street brands, including Ikea, H&M, Muji and Uniqlo
Independent - Published
IKEA reduces climate footprint for the first time
Carbon emissions throughout the full value chain of IKEA furniture fell for the first time last year, brand owner Inter IKEA said on Thursday citing increased use of renewable energy.
Reuters - Published
Man arrested over string of bomb hoaxes at supermarkets including Asda and Sainsbury's
Six stores including Ikea, Asda and Sainsbury's targeted in under a week
Independent - Published
India raises import taxes in move set to spook some foreign firms
India on Saturday raised taxes on imports of goods such as electronic items, toys and furniture, aiming to give impetus to domestic manufacturing in a move that will hit Sweden's IKEA and other foreign..
Reuters - Published
Ikea closes all stores in China due to coronavirus outbreak
Sweden's IKEA said on Thursday that it has temporarily closed all its stores in China because of the outbreak of the new coronavirus.
Reuters - Published
Ikea to pay family $46m after child killed by falling drawers
The furniture giant reached the settlement after a two-year-old was crushed by falling drawers.
BBC News - Published
Ikea apologises over jerk chicken with 'rice and peas' for sale in cafe
'The literal rice and peas is killing my soul'
Independent - Published