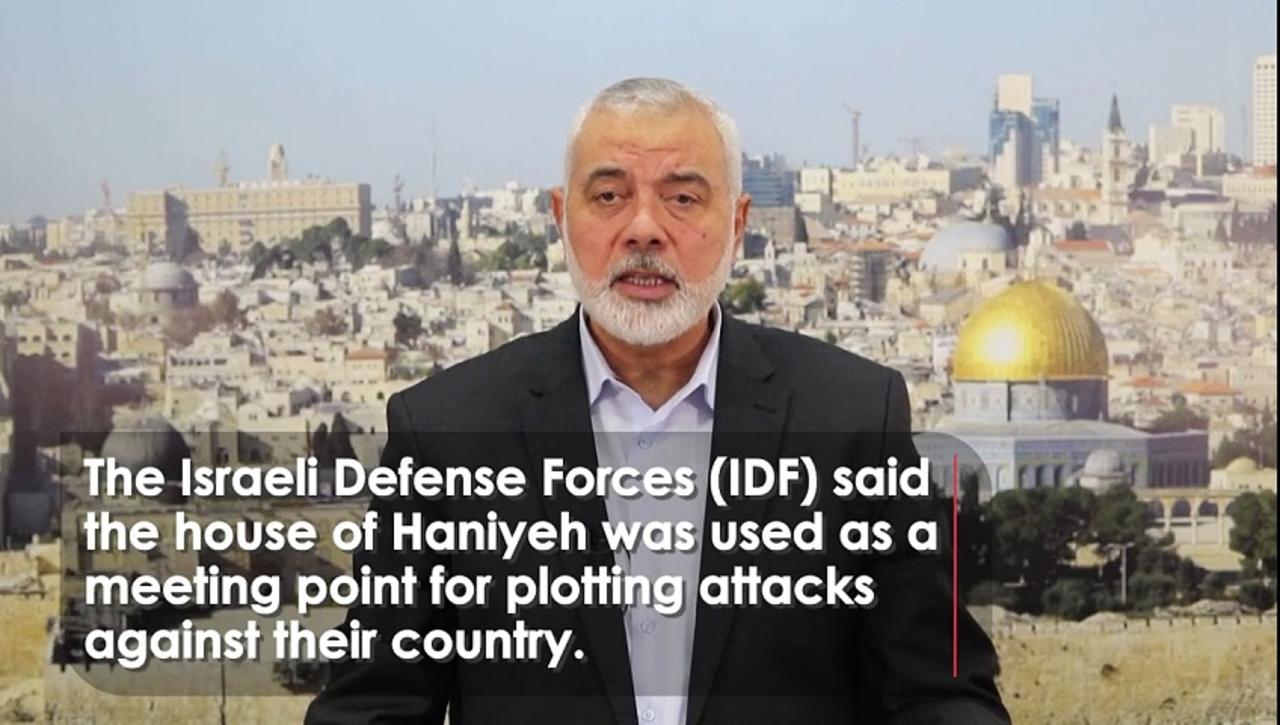 The Israeli military claims it used fighter jets to bomb the house of Hamas leader Ismail Haniyeh on Thursday.
The Israeli Defense Forces said the house of Haniyeh was used as a meeting point for plotting attacks against their country.
He was elected head of Hamas' political bureau in 2017 after being a prominent member of the militant group from the late 1980s.
Report by Bangurak.
Like us on Facebook at http://www.facebook.com/itn and follow us on Twitter at http://twitter.com/itn