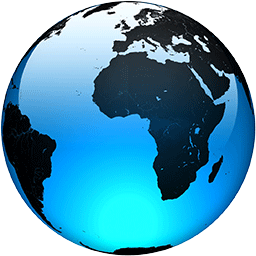 Drag Race firebrand Willam reads Melissa McCarthy's Ursula makeup: 'Hire LGBTQIA people'


Published
RuPaul's Drag Race favourite Willam has waded into the ongoing saga around Melissa McCarthy's Ursula makeup in the live-action remake of The Little Mermaid.

Disney's reboot has made waves, rising to the top of the box office on both sides of the pond, making the under-the-sea spectacle, starring Halle Bailey, an undoubted hit.

However, it hasn't been all plain sailing for actress McCarthy, who has endured a pretty dismal reaction to the makeup used for her role as sea-witch Ursula.

Earlier this month and before the film opened, homosexuals worldwide expressed their dismay after seeing a behind-the-scenes clip of McCarthy decked out in her controversial Ursula paint, complete with a lofty white wig.



Melissa McCarthy becomes…
#Ursula
pic.twitter.com/OEcX2ccytp

— Walt Disney Studios (@DisneyStudios) May 16, 2023

With eyebrows that looked as if they belonged on separate faces and eyeshadow that seemingly took 25 seconds to splosh on, queer Little Mermaid fans were furious – as were drag queens, with RuPaul's Drag Race queen Cynthia Lee Fontaine simply saying: "Respectfully… it's a no."

Many of the fan comments related to the fact that Ursula's origins are embedded in drag culture – with the legendary drag performer Divine seen as the inspiration behind the original character – but, thanks to the makeup, McCarthy looked more like a queen who had "only been doing [drag] for three months".

Others pointed out that, if a drag queen couldn't play the treacherous villain, McCarthy's makeup should have at least been applied by a queen.



– absolutely why we should hire up and coming queer artists with a pulse on the present and a vision for the future more often. Yes I agree, this is that.

— Kerri Elyse Colby (@kerricolby) May 17, 2023



Respectfully…. It's a no the make up .

— Cynthia Lee Fontaine
(@lee_fontaine) May 17, 2023



divine baby i'm so sorry they did you dirty like this https://t.co/Nb1U0w8rxQ pic.twitter.com/E5X9R10I2Z

— alexa
(@hotmesslex18) May 18, 2023

Amplifying that sentiment, Drag Race's notoriously outspoken fan favourite Willam took to social media on Monday (29 May), after watching the movie, to savagely read the makeup attempt, and called for film studios to hire LGBTQ+ people.

"Miss Melissa's performance is amazing but she should have handed Mr Makeup a protractor for those brows. Those brows need a 23andMe to figure out if they're related," she wrote, referring to the US-based DNA-testing company.


View this post on Instagram

A post shared by WILLAM (@willam)



"Why wasn't it a red glitter lip?" she went on to ask. "Lastly, the brow looks like it was covered using polenta. Hire LGBTQIA people."

Peter Smith King, the man behind the makeup, has since hit back. In an interview with Insider, he said: "I find that very offensive… Why can't I do as good a job as a queer makeup artist?

"That's ridiculous. That's trying to claim it and that's fine, if that's what they want to do, but don't put people down because they're not what they want it to be."

He added that his Ursula look wasn't inspired by any outside influences, not even Divine, although he did chat with McCarthy about their love of drag.

"We discussed everything. We laughed about how much we love drag queens and drag makeup and stuff. But it wasn't based on any drag acts at all," he said.

The Little Mermaid is in cinemas now.
Full Article