HM Revenue and Customs
United Kingdom government non-ministerial department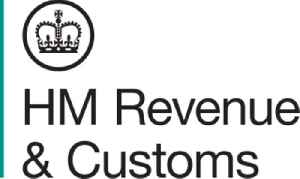 Her Majesty's Revenue and Customs is a non-ministerial department of the UK Government responsible for the collection of taxes, the payment of some forms of state support and the administration of other regulatory regimes including the national minimum wage and the issuance of national insurance numbers.


You Might Like
Rishi Sunak ditches plan to charge income tax on coronavirus tests in latest government u-turn
HM Revenue and Customs were planning to tax employees for tests as 'benefit in kind'
Independent - Published
Government plans new Brexit bureaucracy for British businesses to avoid chaos at ports
Lorries will need permission from new HMRC computer system before heading for Dover
Independent - Published
Rishi Sunak plans emergency VAT cut in bid to rescue economy
Report says Treasury and HMRC officials to prepare options for reducing value-added tax
Independent - Published
UK government urged to ban import of Chinese cotton 'made using Uighur Muslim forced labour'
Named in submission of evidence to HMRC are some of UK's best-known high street brands, including Ikea, H&M, Muji and Uniqlo
Independent - Published
Ten-million illegal cigarettes gang jailed
HM Revenue and Customs says the unpaid duty on the cigarettes was more than £3m.
BBC News - Published
How to leave the United Kingdom
Pack possessions, kiss loved ones goodbye and inform HMRC (or stay and try to help make things better)
Independent - Published
Windsor Tory election candidate Adam Afriyie in bankruptcy action
Adam Afriyie, Windsor's MP for 14 years, set for High Court hearing over HMRC petition.
BBC News - Published
Bury FC: HM Revenue & Customs winding-up order adjourned until December
Bury are given a 35-day extension after a winding-up petition brought by HM Revenue & Customs is again adjourned in the High Court.
BBC News - Published
Exeter student union landed with £283k bill in tax row
Exeter university's student guild disputes the charges based on a letter sent by HMRC 16 years ago.
BBC News - Published
Businesses would have to spend £15bn a year on filling out customs forms if there is no-deal Brexit, HMRC document says
Leaving EU without a deal will result in 'significant new and ongoing administrative burden' of firms filling out 215 million customs forms a year, assessment finds
Independent - Published
Macclesfield Town: Winding-up petition adjourned until 11 September
A winding-up petition served to Macclesfield is adjourned until 11 September after HMRC takes over the petition.
BBC News - Published
Man stuck in basement for six days with no food or water
Colleagues raise alarm after visiting the home of work mate who failed to turn up to job at HMRC.
BBC News - Published
Exclusive: Senior UK Brexit border preparation official leaves her job
The British official who was in charge of Brexit border preparations, Karen Wheeler, has left her job, Her Majesty's Revenue and Customs said on Thursday.
Reuters - Published