Peter Soulsby
British Labour politician and Mayor of Leicester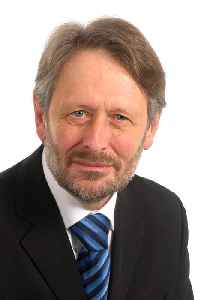 Sir Peter Alfred Soulsby is a British Labour Party politician and the current Mayor of Leicester. He was the Member of Parliament (MP) for Leicester South from 2005 until he resigned his seat in April 2011, in order to contest the new post of mayor. Following his refusal to follow UK government law on lockdown during the COVID-19 global health pandemic, there have been calls for his resignation.


Leicester mayor says they will need Government support during extended lockdown

Mayor of Leicester Sir Peter Soulsby has said the city will require the level of support from the Government that was given at the beginning of the coronavirus pandemic as they face an extended..
Credit: PA - Press Association STUDIO Duration: 01:14
Published
Testing increase blamed for Covid-19 case rise

The Mayor of Leicester Sir Peter Soulsby claims the rise in coronavirus case numbers in the area is due to a substantive increase in testing as the government considers implementing localised lockdown..
Credit: ODN Duration: 02:18
Published
Mayor "puzzled" at local outbreak speculation

The Mayor of Leicester Sir Peter Soulsby has disputed reports the city is experiencing a localised coronavirus outbreak, saying he is "entirely puzzled" as to why action is needed. Report by Connerv...
Credit: ODN Duration: 01:18
Published
You Might Like