National Health Service
Publicly funded healthcare systems within the United Kingdom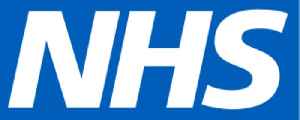 The NHS in England, NHS Scotland, NHS Wales, and the affiliated Health and Social Care (HSC) in Northern Ireland were established together in 1948 as one of the major social reforms following the Second World War. The founding principles were that services should be comprehensive, universal and free at the point of delivery. Each service provides a comprehensive range of health services, free at the point of use for people ordinarily resident in the United Kingdom, apart from dental treatment and optical care. The English NHS also requires patients to pay prescription charges with a range of exemptions from these charges.


Aneurin Bevan: Trusts apologise after death of NHS founder's great-nephew
The great-nephew of Aneurin Bevan died after a delay in him being offered radiotherapy.
BBC News - Published
John Prescott: Former deputy prime minister in hospital after stroke
The 81-year-old was taken to Hull Royal Infirmary and is receiving 'excellent care from the NHS', his family say
Independent - Published
Donald Trump: NHS isn't on the table
US president Donald Trump has rowed back on his suggestion that access for US firms to the NHS must be part of talks for a post-Brexit trade deal. Video courtesy of Good Morning Britain.
Credit: PA - Press Association STUDIO Duration: 01:19Published
Trump: Britain's NHS should be 'on the table' in trade deal talks
Donald Trump says the US is committed to a 'phenomenal' deal with the UK after meeting Theresa May at Downing Street.
Credit: Al Jazeera STUDIO Duration: 02:25Published
Trump Insists That Britain's NHS Must Be Part Of A Post-Brexit Deal with UK
According to Business Insider, U.S. President Donald Trump said in a press conference with Theresa May on Tuesday that the Britain's National Health Service must be "on the table" in post-Brexit..
Credit: Wochit News Duration: 00:38Published
NHS workers including nurses and cleaners raped and groped at work, finds new report
Research reveals being leered at or subjected to offensive 'banter' were regular problems for many healthcare staff
Independent - Published
Children's hospices 'to shut if NHS does not increase funding'
A charity for terminally ill children warns hospices are under threat unless the NHS increases funding.
BBC News - Published
Theresa May's flagship NHS plan set to fail because of dithering on social care, NHS bosses say
Cuts to services which keep patients well and out of hospital means 'historic NHS investment' touted by departing prime minister will fall short
Independent - Published
More than 100,000 children denied mental health treatment each year, figures suggest
Tens of thousands of 10-17 year olds seeking help turned away from NHS trusts because problems not deemed 'serious' enough, warns Children's Society
Independent - Published
You Might Like