John Rentoul
British writer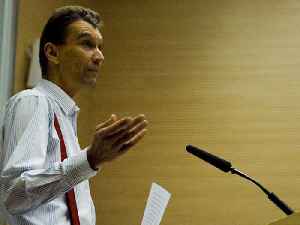 John Rentoul is a British journalist. He is the chief political commentator for The Independent. In 2011, he was described as a "Labour-leaning journalist".


History ought to take a more balanced view of Tony Blair's record as prime minister
In this extract from their new book, Jon Davis and John Rentoul, who teach a course in The Blair Years at King's College London, argue that many of the criticisms of New Labour in government are..
Independent - Published
Why is Theresa May able to ask the House of Commons to vote on the same deal over and over again?
Analysis: As the prime minister confirms that she intends to put her Brexit deal to parliament next week for a third time, John Rentoul looks at the rules
Independent - Published
Search this site and the web:
You Might Like