Mastercard
American multinational financial services corporation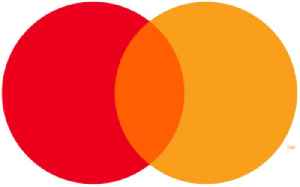 Mastercard Incorporated is an American multinational financial services corporation headquartered in the Mastercard International Global Headquarters in Purchase, New York, United States. The Global Operations Headquarters is located in O'Fallon, Missouri, United States, a municipality of St. Charles County, Missouri. Throughout the world, its principal business is to process payments between the banks of merchants and the card-issuing banks or credit unions of the purchasers who use the "Mastercard" brand debit, credit and prepaid cards to make purchases. Mastercard Worldwide has been a publicly traded company since 2006. Prior to its initial public offering, Mastercard Worldwide was a cooperative owned by the more than 25,000 financial institutions that issue its branded cards.


Sanctions threat? Russia isn't likely to be worried

Additional Western sanctions against Russia could be back on the agenda. But even if imposed, the impact of any new sanctions would likely be muted. Megan Revell explains why.
Credit: Reuters - Politics Duration: 01:53
Published
Visa And MasterCard May Be Investigated By The Feds

US Senator Dick Durbin is requesting the Fed probe card networks and issuers, such as Mastercard and Visa. The senator wants an investigation over potentially anticompetitive fees. Durbin's letter..
Credit: Wochit News Duration: 00:37
Published
You Might Like
Mastercard to allow staff to work from home until virus fears subside
Mastercard Inc will not ask employees to return to its worldwide corporate offices until they are comfortable that the sometimes fatal coronavirus is under control with vaccines or other measures, a..
Reuters - Published
Mastercard will not send staff back to offices without coronavirus vaccine, executive says
Mastercard Inc will not ask staff to return to its worldwide corporate offices until a vaccine is available for the sometimes fatal coronavirus that has infected the globe, a senior executive told..
Reuters - Published
Record online sales give U.S. holiday shopping season a boost: report
U.S. shoppers spent more online during this year's holiday shopping season, a report by Mastercard Inc showed on Wednesday, with e-commerce sales hitting a record high.
Reuters - Published
Mastercard, eBay and Stripe pull out of Facebook's Libra
Mastercard, eBay and Stripe announce they are no longer supporting Facebook's effort to launch a currency.
BBC News - Published
Exclusive: U.S. helps Mastercard, Visa score victory in Indonesia in global lobbying effort
U.S. trade officials, at the request of card networks Mastercard and Visa , convinced Indonesia late last year to loosen rules governing its new domestic payment network, according to Indonesian..
Reuters - Published
Venezuela's Armed Forces Bank slams Mastercard for halting card service
A Venezuelan bank run by the troubled country's military on Wednesday slammed Mastercard for cutting off service to the bank's credit cards following U.S. sanctions against the government of President..
Reuters - Published
Apple Reveals Credit Card and TV Streaming Service
by Simon Baxendale - While Apple has partially led the way up till now in terms of modern technology, there has been one major market they haven't tapped into – video streaming. However,..
One News Page Staff - Published