Tory
A conservative political philosophy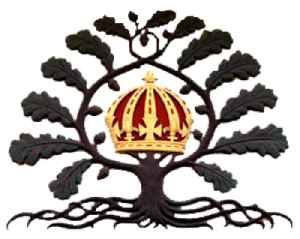 A Tory is a person who holds a political philosophy known as Toryism, based on a British version of traditionalism and conservatism, which upholds the supremacy of social order as it has evolved throughout history. The Tory ethos has been summed up with the phrase "God, King, and Country". Tories generally advocate monarchism, and were historically of a high church Anglican religious heritage, opposed to the liberalism of the Whig faction.


Brexit: 40 per cent of Tory councillors to back Farage's new party in EU elections as revolt against May grows
Three-quarters of Tory councillors want prime minister to quit, a survey finds – while 96 per cent say Brexit crisis has damaged party
Independent - Published
Foreign aid budget under threat with looming Tory leadership contest, warns Labour frontbencher
'We know that candidates are trying to appeal to the right-wing core of Tory membership,' says Dan Carden
Independent - Published
David Lammy likens Tory Brexiteers to Nazis
Labour MP David Lammy hits out at members of the European Research Group (ERG) of Tory MPs who have urged Prime Minister Theresa May to take a tougher stance on EU withdrawal.
Credit: PA - Press Association STUDIO Duration: 01:32Published
Theresa May says she will resign if her Brexit deal is approved
She made the comments while attempting to persuade a group of Tory MPs to back her twice-defeated plan to leave the European Union.
Credit: Al Jazeera STUDIO Duration: 05:07Published
"At least it gets us out of the EU": Tory rebel flips on Brexit deal
"What is happening in parliament now is leading to, frankly, staying in the EU, and that would be a huge betrayal of the 17.4 million people who voted for Brexit. So I think as a tactic, I may well..
Credit: euronews (in English) Duration: 04:39Published
Tory MP Christopher Davies admits submitting false expense invoices
Tory MP Christopher Davies leaves Westminster Magistrates' Court, in London, where he pled guilty to two offences of making a false instrument and one offence of providing false or misleading..
Credit: PA - Press Association STUDIO Duration: 00:25Published
Cable sets out Lib Dem hopes to benefit from Tory and Labour splits
Outgoing Liberal Democrat leader Sir Vince Cable says the realignment of British politics should be welcomed, with the formation of The Independent Group of breakaway MPs
Credit: PA - Press Association STUDIO Duration: 00:50Published
Boris Johnson becoming prime minister would make Tory MPs defect to Change UK party, its leader says
'That would potentially be the end of the road for a number of Tory MPs', predicts Heidi Allen - as Conservatives manoeuvre against Theresa May
Independent - Published
Jeremy Corbyn 'on course to be prime minister' as third poll in two days shows collapse in Tory support
Conservatives could lose 60 seats in general election as Leave-supporting voters turn backs on party over Brexit delay, research suggests
Independent - Published
Jeremy Corbyn says Labour-Tory talks over Brexit challenging to sustain with 'collapsing government'
'You can't be sure if commitments made the prime minister will survive the week,' Mr Corbyn tells Welsh Labour conference
Independent - Published
Tory councillor apologises for 'urinating in David Beckham sister's garden'
'I had been canvassing on a cold day and with a chill in my kidneys,' says Mark Durham
Independent - Published
You Might Like