Ofsted
United Kingdom government non-ministerial department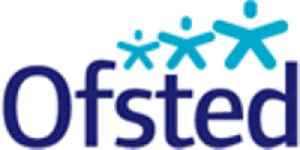 The Office for Standards in Education, Children's Services and Skills (Ofsted) is a non-ministerial department of the UK government, reporting to Parliament. Ofsted is responsible for inspecting a range of educational institutions, including state schools and some independent schools. It also inspects childcare, adoption and fostering agencies and initial teacher training, and regulates a range of early years and children's social care services.


Under-fire Northamptonshire council 'failing to keep children safe'
Northamptonshire children's services has been rated "inadequate" after its latest Ofsted inspection.
BBC News - Published
Twelve children's homes closed down by Ofsted
Ofsted closes 12 substandard children's homes, and warns about those placed far from home.
BBC News - Published
Unregistered schools given council funding
Ofsted voices safety fears over children taught in unregulated settings, often in "appalling" conditions.
BBC News - Published
Ofsted director Daniel Muijs 'denied' settled status after Brexit
'I now need to find evidence of residence since 2013. Not a good feeling'
Independent - Published
Children 'not protected' by Stoke-on-Trent City Council
Ofsted says Stoke-on-Trent City Council has failed "on the most basic of levels" to safeguard children.
BBC News - Published
Some children more likely to be criminalised for carrying knife on basis of academic record, Ofsted says
Inconsistent approaches to police involvement among schools risks 'bias', watchdog warns
Independent - Published
Parkfield Community School: Ofsted says LGBT lessons are 'appropriate'
Ofsted says there is no evidence a school in Birmingham has "focused disproportionately on LGBT issues".
BBC News - Published
'Religion cannot stop LGBT education', says Ofsted boss
Ofsted's chief inspector responds to protests over LGBT lessons at Parkfield School in Birmingham.
BBC News - Published
You Might Like