Sony Pictures
American television and film production and distribution unit of Sony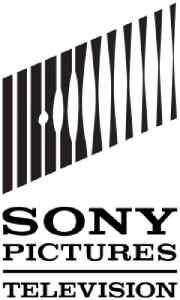 Sony Pictures Entertainment Inc. is an American entertainment company that produces, acquires and distributes filmed entertainment through multiple platforms. Through an intermediate holding company called Sony Film Holding Inc., it is operated as a subsidiary of Sony Entertainment Inc., which is itself a wholly owned subsidiary of the Tokyo-based multinational technology and media conglomerate Sony Corporation. Based in Culver City, California, it encompasses Sony's motion picture, television production and distribution units. Its group sales in the fiscal year 2017 has been reported to be $9.133 billion.


MOVIE REVIEW: Zombieland: Double Tap
by Graham Pierrepoint - ZOMBIELAND: DOUBLE TAP IMDb Dir: Ruben Fleischer Starring Woody Harrelson, Jesse Eisenberg, Abigail Breslin, Emma Stone, Rosario Dawson, Zoey Deutch, Luke Wilson 4.5 STARS..
One News Page Staff - Published
Spider-Man staying in Marvel Cinematic Universe after Sony deal
Tom Holland says "the show goes on" as Sony Pictures and Marvel agree to continue working together.
BBC News - Published
Disney, Sony reach Spider-Man movie deal
Under a deal announced Friday by Sony Corp and Walt Disney Co., Spider-Man will headline a new movie in 2021 and appear in a future Marvel Studios film. Freddie Joyner reports.
Credit: Reuters Studio Duration: 01:00Published
Disney, Sony strike deal to keep Spider-Man in Marvel movies
Marvel Studios will continue to produce the Spider-Man Homecoming series, Sony Pictures Entertainment and Walt Disney Studios said on Friday, heading off fans' fears that the popular superhero would..
Reuters - Published
Spider-Man and Tom Holland: Sony 'disappointed' over Disney split
Sony Pictures has owned the film rights to the Marvel character since 1999.
BBC News - Published
MOVIE REVIEW: Once Upon a Time in Hollywood
by Graham Pierrepoint - ONCE UPON A TIME IN HOLLYWOOD IMDb Dir: Quentin Tarantino Starring Leonardo DiCaprio, Brad Pitt, Margot Robbie, Emile Hirsch, Margaret Qualley, Timothy Olyphant, Austin..
One News Page Staff - Published
MOVIE REVIEW: The Angry Birds Movie 2
by Graham Pierrepoint - THE ANGRY BIRDS MOVIE 2 IMDb Dir: Thurop Van Orman Starring Jason Sudeikis, Josh Gad, Leslie Jones, Bill Hader, Awkwafina, Sterling K Brown, Eugenio Derbez, Danny McBride,..
One News Page Staff - Published
MOVIE REVIEW: Spider-Man: Far from Home
by Graham Pierrepoint - SPIDER-MAN: FAR FROM HOME IMDb Dir: Jon Watts Starring Tom Holland, Samuel L Jackson, Zendaya, Cobie Smulders, Jon Favreau, JB Smoove, Jacob Batalon, Martin Starr, Marisa..
One News Page Staff - Published
MOVIE REVIEW: Men in Black: International
by Graham Pierrepoint - MEN IN BLACK: INTERNATIONAL IMDb Dir: F Gary Gray Starring Chris Hemsworth, Tessa Thompson, Rebecca Ferguson, Kumail Nanjiani, Rafe Spall, Laurent Bourgeois, Larry..
One News Page Staff - Published
You Might Like