Rohingya people
Ethnic minority in Myanmar
---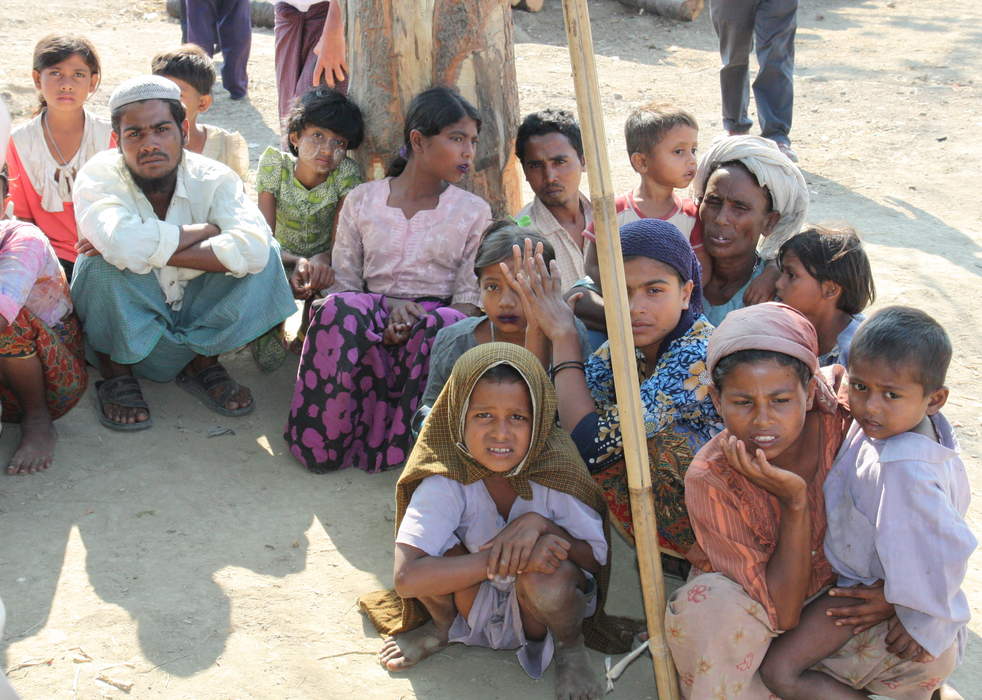 The Rohingya people are a stateless Indo-Aryan ethnic group who predominantly follow Islam and reside in Rakhine State, Myanmar. Before the displacement crisis in 2017, when over 740,000 fled to Bangladesh, an estimated 1.4 million Rohingya lived in Myanmar. Described by journalists and news outlets as one of the most persecuted minorities in the world, the Rohingya population is denied citizenship under the 1982 Myanmar nationality law. They are also restricted from freedom of movement, state education and civil service jobs. The legal conditions faced by the Rohingya in Myanmar have been compared to apartheid by some academics, analysts and political figures, including Nobel laureate Bishop Desmond Tutu, a South African anti-apartheid activist. The most recent mass displacement of Rohingya in 2017 led the International Criminal Court investigating crimes against humanity, and led to the International Court of Justice investigating genocide.

Concerns that the upcoming monsoon season could leave thousands of Rohingya cut off on an isolated island
Rohingya people media coverage

At least 15 people have died and hundreds are injured and missing after a devastating fire destroyed thousands of shelters in a..