Gloucestershire
County of England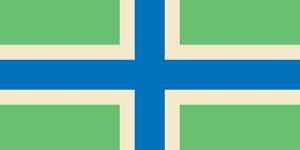 Gloucestershire is a county in South West England. The county comprises part of the Cotswold Hills, part of the flat fertile valley of the River Severn, and the entire Forest of Dean.


Super-fit dad with motor neurone disease smashes world record for travelling Thames by pedalo

A super-fit dad who is battling motor neurone disease has smashed the recordfor the fastest time travelling along the Thames by pedalo – the latest in aseries of gruelling physical challenges he is..
Credit: PA - Press Association STUDIO Duration: 01:49
Published
Camilla visits 1st Battalion, The Rifles

Camilla, Duchess of Cornwall and Colonel-in-Chief, The 1st Battalion, The Rifles, undertakes her first visit to the Battalion at Beachley Barracks in Gloucestershire, following her new appointment...
Credit: ODN Duration: 02:46
Published
Charles to give up Home Farm ahead of future as king

The Prince of Wales will not renew his lease on his organic Home Farm,Clarence House has confirmed. Heir to the throne Charles has farmed at the1,000-acre plot near his country home Highgrove in..
Credit: PA - Press Association STUDIO Duration: 01:17
Published
Princess Anne marks 70th birthday with three new portraits

Princess Anne has marked her 70th birthday with three portraits. The photos were taken at the Princess Royal's home at Gatcombe Park, Gloucestershire. Report by Barnesj. Like us on Facebook at..
Credit: ODN Duration: 00:43
Published
You Might Like



M5 closed in Gloucestershire after 'serious collision'

Police were called to an incident involving several vehicles at about 05:20 BST.




BBC News - Published





Bob Willis Trophy: Gloucestershire v Northamptonshire abandoned after positive Covid-19 test

Gloucestershire's Bob Willis Trophy game with Northamptonshire is abandoned after a Northants squad member tests positive for Covid-19.




BBC News - Published





Somerset look good in Bob Willis Trophy - day two round-up

Somerset bounce back from last week's Bob Willis Trophy disappointment as they get right on top in the West Country derby with Gloucestershire.




BBC News - Published





Bob Willis Trophy: Abell & Lammonby centuries for Somerset leave Glos big target

Tom Abell and Tom Lammondy hit centuries for Somerset before they reduce Gloucestershire to 14-3, chasing 385 to win.




BBC News - Published





Lost 'lazy' eagle Moscato found on other side of country

Moscato is found in Norfolk two weeks after flying off from a birds of prey centre in Gloucestershire.




BBC News - Published





Large blue butterfly reintroduced in Gloucestershire

An estimated 750 butterflies have successfully emerged following a conservation project.




BBC News - Published





Frampton-on-Severn: Old photos show Gloucestershire village life

The pictures from the 1950s to the 1980s have been shared online by the photographer's son.




BBC News - Published





Gloucestershire race equality group aims for 'fundamental change'

The group's organisers hope to see a "higher level of compassion and empathy" in Gloucestershire.




BBC News - Published





George Hankins: Gloucestershire batsman admits drink-driving

George Hankins's lawyer says he is "remorseful" about his "quite ridiculous decision to drive".




BBC News - Published




Black Lives Matter in rural England

Khady Gueye received threats for trying to support Black Lives Matter in rural Gloucestershire.




BBC News - Published




Paraglider dies after crashing into power line in Gloucestershire

Pilot of a motorised paraglider in Scotland also killed in second accident




Independent - Published





Gloucestershire: No matches at Cheltenham for the first time since 1871

Gloucestershire cancel this summer's games at Cheltenham, where they have played every year since 1872.




BBC News - Published





Welsh anglers asked not to visit lakes on English border

Broadstone Park in Gloucestershire says Welsh anglers are "best off staying and fishing in Wales".




BBC News - Published





Coronavirus: Temporary mortuary at secret Gloucestershire location

A council is keeping the location secret due to fears people may visit and use drones to take photos.




BBC News - Published





Chris Dent: Gloucestershire captain signs new three-year contract extension

Gloucestershire skipper Chris Dent signs a new, extended three-year deal keeping him to Nevil Road until 2023.




BBC News - Published





Gloucestershire: County expect to break even if no cricket played in 2020

Gloucestershire expect to be able to break even this year even if no cricket is played due to the coronavirus pandemic




BBC News - Published





Coronavirus: 'Going on holiday' is no excuse for breaking lockdown travel restrictions, police warn

Gloucestershire police force says residents are concerned about potential strain on local NHS




Independent - Published





Cheteshwar Pujara: Gloucestershire sign India batsman for County Championship

India batsman Cheteshwar Pujara joins Gloucestershire for the first six matches of this season's County Championship.




BBC News - Published





Appeal after bird of prey shot in Forest of Dean

Two people heard a shot and saw the kestrel fall to the ground near Newent in Gloucestershire.




BBC News - Published





Beavers in Gloucestershire's Forest of Dean 'settling in well'

The new beavers replaced a pair introduced in 2018 that had to be removed because of tapeworm fears.




BBC News - Published





Richard Dawson to coach England Lions on tour of Australia

Gloucestershire head coach Richard Dawson will take charge of England Lions for the eight-match tour of Australia next year.




BBC News - Published





England floods: Gloucestershire residents thwarted in water battle

The Environment Agency has warned river levels are likely to remain high for the next few days.




BBC News - Published





Pigeon survives 200 miles trapped behind grille

The bird got stuck after being hit during a journey from Gloucestershire to Guernsey.




BBC News - Published





Hidden 2,000-year-old monument discovered in Forest of Dean

Archaeologist Jon Hoyle finds ring cairn following laser scan of woodland in Gloucestershire




Independent - Published





M5 in Gloucestershire closed after body discovered

The motorway is shut in both directions from junction 11A to 12.




BBC News - Published





M5 slip-road crash: Man in 70s 'may have had medical episode'

The driver, in his 70s, was pronounced dead at the crash scene on a slip road in Gloucestershire.




BBC News - Published





Gloucestershire fire chief 'gave support in return for hospitality'

Cheltenham racecourse was charged insufficient amounts by the local fire service, it is claimed.




BBC News - Published





Gloucestershire baby singalongs 'bring joy' to patients

Liz Turner has held sessions in Newport for the past seven years, and has now brought them to Gloucestershire.




BBC News - Published





Care home residents and staff diagnosed with latent TB

A nurse working at The Grange in Gloucestershire had the disease but is no longer infectious.




BBC News - Published





County Championship: Gloucestershire & Northants promoted to Division One

Gloucestershire and Northants are promoted to Division One after both their game and Glamorgan's match at Durham are abandoned.




BBC News - Published





T20 Blast: Derbyshire beat Gloucestershire to reach first Finals Day

Derbyshire reach their first T20 Finals Day after cruising to a seven-wicket quarter-final win against Gloucestershire.




BBC News - Published





Gloucestershire man walks tortoise to the pub every day

Nancy Drew the tortoise has become famous around Tewkesbury, with people loving to stop and say hello.




BBC News - Published





Gloucestershire wildflower garden gets Twitter attention

Peter Thain decided to sow some seeds after his lawn was ruined by the hot weather last year.




BBC News - Published





Rapist escapes from Gloucestershire prison, prompting warning to public

'You are advised not to approach him,' police say




Independent - Published





T20 Blast: 'Brilliant' James Bracey shines in Gloucestershire win

Watch James Bracey make 64 as Gloucestershire chase down Hampshire's 139-6 with ease to win by seven wickets in Bristol.




BBC News - Published





Cricketer Tom Smith's charity match for child grief charity

Gloucestershire's Tom Smith came up with idea to thank the charity who helped after his wife died.




BBC News - Published





Silent Hobo's graffiti inspiring future Bristol cricketers

Gloucestershire county cricket ground is getting its very own piece of street art created.




BBC News - Published





Thousands flock to see 'very rare' little bustard

The little bustard bird has been spotted in Gloucestershire for the first time in 73 years.




BBC News - Published





New gargoyles represent 'identity of Gloucestershire'

The new creatures at Gloucester Cathedral are being designed to represent the spirit of Gloucestershire.




BBC News - Published





Illegal eel exporters exposed by Countryfile

International buyers offered high prices for eels caught on the River Severn in Gloucestershire.




BBC News - Published





Ghost-like sculptures adorn Berkeley Castle

The sculptors used chicken wire to bring characters from centuries ago back to life in Gloucestershire.




BBC News - Published