Jo Swinson
Former Leader of the Liberal Democrats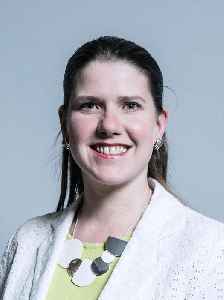 Joanne Kate Swinson is a British Liberal Democrat politician who served as Leader of the Liberal Democrats from 22 July to 13 December 2019. She was the first woman and the youngest person to hold the position. Swinson served as the Member of Parliament (MP) for East Dunbartonshire from 2005 to 2015 and 2017 to 2019.


Who is in the race to be Liberal Democrat leader?

Sir Ed Davey and Layla Moran are on the ballot in the Liberal Democratleadership race. The ex-coalition Cabinet minister and Oxford West andAbingdon MP are going head-to-head to replace Jo Swinson, who..
Credit: PA - Press Association STUDIO Duration: 01:21
Published
The Liberal Democrats face a 'sink or swim' moment, Layla Moran warns

Layla Moran outlines where she stands on Brexit and alliances with Labour toform a joint campaigning force against the Conservatives. The Oxford West andAbingdon MP has thrown her hat into the..
Credit: PA - Press Association STUDIO Duration: 01:13
Published
You Might Like



Scathing report blasts 'high-speed car crash' of Lib Dem general election campaign

Party review finds 'wishful thinking' behind decision to present Jo Swinson as PM-in-waiting




Independent - Published





Lib Dem leadership election: Party set to wait until summer to name Jo Swinson's successor

Lib Dem bosses meet on Saturday to hammer out a timetable for contest




Independent - Published





Jo Swinson insists she has 'no regrets' despite losing her seat on disappointing night for Lib Dems

Former party leader temporarily replaced by Sir Ed Davey and Sal Brinton after losing out to SNP




Independent - Published





'Clear message' on Scottish independence vote

The SNP makes big gains across Scotland, including the defeat of Liberal Democrat leader Jo Swinson.




BBC News - Published





The biggest casualties of the general election, from Jo Swinson and Chuka Umunna to Dennis Skinner

Several former ministers suffer defeat, as well as every single centrist politician who had defected from the two main parties




Independent - Published





UK Liberal Democrats to elect new leader after Swinson loses seat

Britain's Liberal Democrats said they would elect a new leader next year after Jo Swinson lost her seat in parliament at Thursday's general election.




Reuters - Published




Nicola Sturgeon celebrates wildly on live TV as Jo Swinson loses seat

Lib Dem leader who claimed she could become PM unseated by 27-year-old




Independent - Published





With a roar, Scotland's Sturgeon cheers win against LibDem leader

With a roar and a double fist pump, Scottish leader Nicola Sturgeon cheered the defeat of Liberal Democrat leader Jo Swinson by the nationalists in a clip that went viral on social media early on..




Reuters - Published




UK Liberal Democrat leader Swinson loses seat to Scottish National Party

The leader of Britain's pro-European Union Liberal Democrats, Jo Swinson, lost her parliamentary seat to the Scottish National Party on Friday.




Reuters - Published




Election result: Brexit to happen within weeks as Boris Johnson delivers stunning landslide

Jeremy Corbyn to stand down as Labour leader, while Jo Swinson loses seat




Independent - Published





General election: Lib Dem leader Jo Swinson loses seat to SNP

Liberal Democrat leader Jo Swinson has lost her seat to the SNP.




Independent - Published





Lib Dem leader Jo Swinson set to lose seat, exit poll indicates

Jo Swinson is on course to lose her seat to the SNP, the general election exit poll suggests.




Independent - Published





Dan Snow endorses Lib Dems over 'profoundly incompetent' Boris Johnson and 'economically illiterate' Jeremy Corbyn

Television presenter laments 'parlous state' of two main parties but praises Jo Swinson and insists Brexit can still be stopped




Independent - Published





Channel 4 election debate: When are Jo Swinson and Angela Rayner going head-to-head?

Lib Dem leader and shadow education secretary to be quizzed on key election issues away from Brexit




Independent - Published





Lib Dem leader Jo Swinson repeatedly confronted over coalition cuts during youth centre visit

'You built your career on the backs of a lost generation of young people who didn't have places like this'




Independent - Published





Election: Jo Swinson apologises for supporting welfare cuts as part of Coalition

Liberal Democrat leader says she regrets backing policies such as bedroom tax and admits austerity went too far




Independent - Published





Ridicule and disbelief as Boris Johnson insists he's never told a single lie in his whole political career

'He was sacked twice for lying. So when he says he has never lied, he's literally lying,' says Jo Swinson




Independent - Published





Climate debate: Key facts as Jeremy Corbyn and Jo Swinson prepare for live Channel 4 election clash

Boris Johnson and Nigel Farage expected to be empty-chaired as rival party leaders take on environmental issues




Independent - Published





Election: Jo Swinson accuses Boris Johnson of dragging Downing Street 'through the mud'

Liberal Democrat leader turns fire on PM as she argues her party is best-placed to stop him winning majority




Independent - Published





General election: Liberal Democrats targeting Brexit big beasts like Dominic Raab, says Jo Swinson

After 12 December poll, people might be asking 'Did you stay up for Raab?' says Lib Dem leader




Independent - Published





Question Time debate: Jo Swinson admits Lib Dem bar charts 'should be accurately labelled'

'I'm a bit of a data geek, I do like a bar chart,' party leader says




Independent - Published





Question Time debate: Jo Swinson admits 'getting it wrong' on austerity and won't say she can become PM

Liberal Democrat leader told she has made herself look 'ridiculous' after campaign claimed she is likely prime minister




Independent - Published





'People are dying because of what you did': Jo Swinson confronted by student over Lib Dem-Tory coalition record

'I know people who have suffered so much and it breaks my heart,' socialist student tells party leader




Independent - Published





Election debate: Key facts as Johnson, Corbyn, Swinson and Sturgeon prepare for BBC Question Time Leaders' Special

Leaders of four big parties to face questions from audience members on Brexit, NHS and economy in two-hour special tonight




Independent - Published





Jo Swinson wants the nation to go to rehab, but it's saying no no no

Not very long ago, everything in the Lib Dem manifesto would have been perfectly normal, but those days are gone




Independent - Published





Lib Dem manifesto: Where the party stands on Brexit, the NHS and climate change

All you need to know about what Jo Swinson's party is promising




Independent - Published





'Sickening': Lib Dem leader Jo Swinson condemned for unhesitatingly saying she would use nuclear weapons

CND attacks 'disgraceful response', saying: 'Not even a moment's hesitation about the prospect of killing millions of people'




Independent - Published





Liberal Democrats pledge to improve mental health services for new mothers in election manifesto

Jo Swinson's party also promises a £10 billion boost for schools funding to give teachers 3 per cent annual pay rises until 2024




Independent - Published





Lib Dem leader Jo Swinson forced to deny shooting stones at squirrels after spoof story goes viral

Politician brands satirical article 'very fake news'




Independent - Published





Brexit will cost NHS additional £60m a year to recruit doctors and nurses from abroad, Liberal Democrats claim

Jo Swinson's party promises to raise £7 billion a year for health service with a penny on income tax




Independent - Published





Liberal Democrats promise to scrap business rates in favour of levy on land ownership

Jo Swinson claims Lib Dems are now 'the natural party of business'




Independent - Published





UK party leaders make election pitches to business

Boris Johnson, Jeremy Corbyn and Jo Swinson are all set to make speeches to UK business leaders.




BBC News - Published





General election: Boris Johnson condemned after Tommy Robinson endorses him for general election

Jo Swinson pens letter to PM urging him to disavow EDL founder's 'dog-whistle politics'




Independent - Published





Could the Lib Dems really avoid doing a deal with other parties after the election?

The Tactical Voting Blog: Jo Swinson says she won't let Lib Dem votes put anyone into Downing Street




Independent - Published





General election: Liberal Democrats adding 'stop Brexit' to ballot paper to appeal to Remain voters

Designation registered with electoral watchdog by Jo Swinson's party




Independent - Published





General election: Liberal Democrats pledge 35 hours of free childcare from nine months for working parents

Jo Swinson says proposal would give parents more choice about when they return to work and 'unlock untapped potential for economy'




Independent - Published





Lib Dems claim 'seismic' shift away from 'Trumpian' Boris Johnson could win them seats of arch-Brexiteers

Poll suggests Jo Swinson's party has Sir John Redwood's Wokingham constituency in its sights as loyalties shift in Remain-backing commuter belt




Independent - Published





Jo Swinson toughens stance on propping up Labour or Tories, saying leadership change would not be enough

Liberal Democrat leader says main parties would be 'in the clutches' of political extremists even if they ditched Boris Johnson and Jeremy Corbyn




Independent - Published





Jo Swinson has officially opened the Brexit rehab clinic, and its treatment program is brutal

The 'Revoke and Remain' program offers to stop the debate over leaving the EU cold turkey, but it can't guarantee results




Independent - Published





Jo Swinson 'absolutely categorically' rules out working with Corbyn even to deliver new Brexit referendum

Liberal Democrat leader insists Labour counterpart is 'unfit to be prime minister'




Independent - Published





General election: Lib Dems threaten legal action against ITV if Jo Swinson excluded from debate

Liberal Democrats are threatening legal action against ITV if Jo Swinson is excluded from the broadcaster's election leaders' debate.




Independent - Published





UK's Liberal Democrat leader sent suspicious package ahead of UK election: ITV

Britain's anti-Brexit Liberal Democrat party leader Jo Swinson was the recipient of suspicious package delivered to her office in parliament ahead of the upcoming general election, ITV reported on..




Reuters - Published





Jo Swinson's parliamentary office evacuated as 'suspicious powder' sparks police investigation

Police have evacuated the House of Commons office of Liberal Democrat leader Jo Swinson after she was sent a parcel containing suspicious powder.




Independent - Published





Lib Dems complain to ITV about Jo Swinson's exclusion from election debate

'We have seen an exodus of women from politics in the run-up to this election," party president writes. 'I want to do everything in my power to end this. I'm urging you to do the same.




Independent - Published





Former Conservative MP Antoinette Sandbach defects to Liberal Democrats weeks before election

Antoinette Sandbach, the former Conservative MP, has joined the liberal democrats as the latest moderate Tory to find a home in Jo Swinson's party.




Independent - Published





Lib Dems accused of 'giving up' on Final Say referendum after claiming MPs will never vote for it

Jo Swinson's party faces cross-party backlash after dramatic switch to backing pre-Christmas general election instead




Independent - Published





UK Liberal Democrats rule out backing opposition Labour Party

Britain' Liberal Democrat party leader Jo Swinson said on Sunday she would not back a government led by Labour Party leader Jeremy Corbyn.




Reuters - Published




Heidi Allen: Ex-Conservative MP joins Lib Dems and suggests at least 20 more 'one-nation' Tories would like to follow suit

South Cambridgeshire MP is the latest in a string of high-profile defections to Jo Swinson's party




Independent - Published





Jo Swinson: 'We must stop Brexit'

Jo Swinson sets out the Lib Dems' stall as the "Stop Brexit" party in her first conference speech as leader.




BBC News - Published





UK Liberal Democrats face huge fight to stop Brexit: leader Swinson

Britain's Liberal Democrats face the fight of their lives to rescue the country from the negative effects of leaving the EU, party leader Jo Swinson said on Tuesday, outlining the battle for hearts and..




Reuters - Published