G4S
British multinational security services company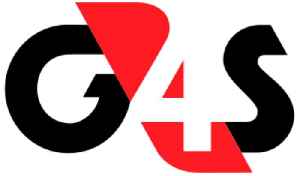 G4S plc is a British multinational security services company headquartered in London, England.


G4S makes £14.3m from scandal-hit immigration centre amid lack of Home Office scrutiny, report finds
MPs say it is 'extremely troubling' that private security firm was making up to 20 per cent gross profits on Brook House contract while 'awful' abuse by staff against detainees was taking place
Independent - Published
Brook House: 'G4S made £14m profit from immigration centre'
The firm made "significant" profits at Brook House, where detainees were allegedly abused, a report finds.
BBC News - Published
Glastonbury Festival: Security guard found dead in tent
The 60-year-old G4S security officer was found dead in his tent on Sunday afternoon.
BBC News - Published
Brook House: Immigration removal centre investigation must be able to compel witnesses, court rules
'There is a real risk amounting to an overwhelming probability that former G4S staff will not attend voluntarily to give evidence'
Independent - Published
G4S £970k theft driver had 'JD Sports spending spree'
Joel March bought sportswear and trainers the day after stealing £970,000 from G4S, a court hears.
BBC News - Published
Man charged after £1m in cash stolen from G4S van
A man is said to have taken cash from the G4S vehicles after parking it in south-west London.
BBC News - Published
Britain to take over Birmingham prison permanently from G4S
Britain's government will from July 1 permanently take over the running of Birmingham Prison from private operator G4S after inmate violence made the prison unmanageable.
Reuters - Published
G4S stripped of contract to run HMP Birmingham as government takes violent jail back under public control
Critics hit out at ministers' 'obsession to outsource and privatise public sector work'
Independent - Published
HMP Birmingham: G4S loses permanent contract
HMP Birmingham was once described by the chief inspector of prisons as the worst he had come across.
BBC News - Published
You Might Like