Waterloo Bridge
Bridge in London, England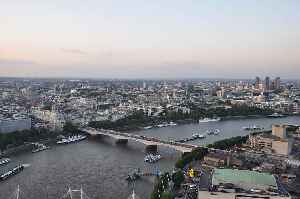 Waterloo Bridge is a road and foot traffic bridge crossing the River Thames in London, between Blackfriars Bridge and Hungerford Bridge. Its name commemorates the victory of the British, Dutch and Prussians at the Battle of Waterloo in 1815. Thanks to its location at a strategic bend in the river, the views from the bridge are widely held to be the finest from any spot in London at ground level.


After viral photo, UK BLM protester speaks out

[NFA] The black man identified as the individual carrying a suspected far-right protester to safety in a viral photograph captured by a Reuters photographer on Saturday (June 13) during anti-racist and..
Credit: Reuters Studio Duration: 01:50
Published
You Might Like
Search this site and the web: