Ariana Grande
American singer, songwriter, and actress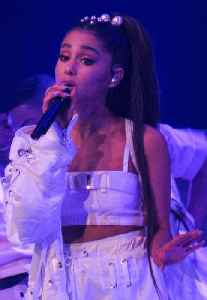 Ariana Grande-Butera is an American singer, songwriter, and actress. Born in Boca Raton, Florida, Grande began her career in the 2008 Broadway musical 13 and rose to prominence for her role as Cat Valentine in the Nickelodeon television series Victorious (2010–2013), and in its spin-off, Sam & Cat (2013–2014). After she grew interested in pursuing a music career, Grande recorded songs for the soundtrack of Victorious, and signed with Republic Records in 2011 after the label's executives discovered videos of her covering songs that she uploaded onto YouTube. She released her debut album, Yours Truly (2013). A 1950s doo-wop-influenced pop and R&B album, it debuted atop the US Billboard 200 and spawned her first US Billboard Hot 100 top-ten single, "The Way".


Manchester bomber's brother just as guilty as he was, UK court hears
The brother of the bomber who blew himself up at an Ariana Grande concert in the English city of Manchester three years ago was equally guilty of murdering the 22 victims, a court was told on Tuesday.
Reuters - Published
Eminem 'crossed a line', says Courteeners singer
Chart rival Liam Fray "feels sorry" for the rapper over his Ariana Grande-Manchester bomb lyrics.
BBC News - Published
Eminem criticised for lyric about bomb at Ariana Grande gig
"What you said was hurtful to so many people," fans tell the rapper.
BBC News - Published
Spotify reveals the decade's most-streamed songs, from Drake to Ed Sheeran
Billie Eilish, Ed Sheeran, Drake and Ariana Grande are all in there.
BBC News - Published
Women 'step up' to dominate Grammy nominations
Billie Eilish, Lizzo and Ariana Grande all receive multiple nominations.
BBC News - Published
Manchester bombing public inquiry to be held partly in secret amid questions over security services 'failings'
Announcement comes as killer's brother denies 22 counts of murder over deaths at Ariana Grande concert
Independent - Published
Ariana Grande says Forever 21 'stole' name in lawsuit
The singer is asking for $10m in damages from the US retailer, accusing it of trademark infringement.
BBC News - Published
Swift, Cardi B and Missy Elliott bring girl power to Video Music Awards show
Taylor Swift won video of the year and Ariana Grande was voted artist of the year in a girl-powered MTV Video Music Awards (VMA) show on Monday, while rapper Cardi B won best hip-hop video and newcomer..
Reuters - Published
Ariana Grande fans react to Manchester Pride show
Ariana Grande returns to Manchester for the first time since the 2017 terror attack benefit concert.
BBC News - Published
China's Tencent talking to Vivendi about stake in Lady Gaga's label
China's Tencent Holdings Ltd is in talks to buy up to 20% of Universal Music Group (UMG) from Vivendi SA , valuing the music label of Lady Gaga, Ariana Grande and the Beatles at around 30 billion euros..
Reuters - Published
Hashem Abedi: Manchester bomber's brother to deny conspiring to launch terror attack at Ariana Grande concert
Defendant is charged with murder of 22 victims, attempted murder of survivors and conspiracy to cause explosion
Independent - Published
Ariana Grande explains tearful performance: 'I'm still processing a lot'
The US star says she is "still processing a lot" after becoming upset during a concert.
BBC News - Published
You Might Like