Burisma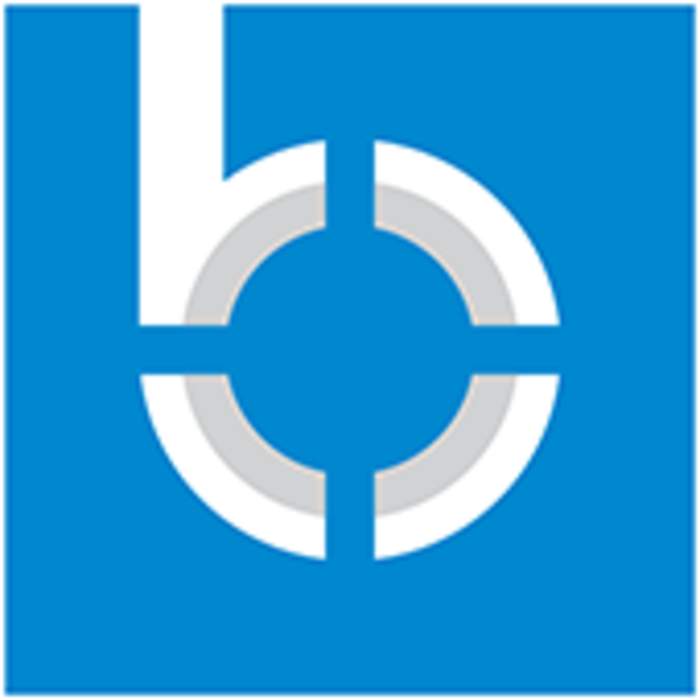 Burisma Holdings Limited is a holding company for a group of energy exploration and production companies. It is based in Kyiv, Ukraine, but registered in Limassol, Cyprus. Burisma Holdings has operated in the Ukrainian natural gas market since 2002. It is one of the largest private natural gas producers in Ukraine. It is owned by Ukrainian oligarch Mykola Zlochevsky through his company Brociti Investments Limited.


Who Is Hunter Biden?

Hunter Biden is the son of Democratic presidential nominee Joe Biden. Hunter is currently at the center of a New York post article based on purported juicy emails and photos. The photos were found on a..
Credit: Wochit News Duration: 00:37
Published
You Might Like



Ukraine alleges $5 million bribe over Burisma, no Biden link

Ukrainian officials on Saturday said they were offered $5 million in bribes to end a probe into energy company Burisma's founder, but said there was no connection to former board member Hunter Biden..




Reuters - Published




Ukraine asks FBI to help probe suspected Russian hack of Burisma

Ukraine has asked the FBI in the United States for help to investigate a suspected cyberattack by Russian military hackers on Burisma, an energy company caught up in the impeachment of U.S. President..




Reuters - Published




Trump might raise Burisma hacking with Putin: White House

U.S. President Donald Trump may discuss the reported hacking of Ukrainian energy firm Burisma the next time he talks to Russian President Vladimir Putin, White House adviser Kellyanne Conway told..




Reuters - Published




Burisma: US firm says Russia hacked company at heart of Trump impeachment

The Ukrainian energy company Burisma is at the centre of President Donald Trump's impeachment




BBC News - Published





Ukraine widens probe against Burisma founder to embezzlement of state funds

Ukraine has widened its investigation into the founder of energy company Burisma to include suspicion of embezzling state funds, Prosecutor General Ruslan Ryaboshapka said on Wednesday.




Reuters - Published





Why does Rick Perry's name keep coming up in Trump impeachment probe?

U.S. diplomat Gordon Sondland testified on Wednesday that he had informed U.S. Energy Secretary Rick Perry in July that Ukraine's president would comply with President Donald Trump's request for a..




Reuters - Published




Top U.S. diplomat in Ukraine says Burisma probe sought to hurt Joe Biden

The top U.S. diplomat in Ukraine, William Taylor, told lawmakers he believed the push to investigate Ukrainian energy company Burisma and its ties to Hunter Biden was motivated by a desire to attack..




Reuters - Published





What Hunter Biden did on the board of Ukrainian energy company Burisma

By Polina Ivanova, Maria Tsvetkova, Ilya Zhegulev and Luke Baker




Reuters - Published




Ukraine's president says he is indifferent to Burisma case

Ukrainian President Volodymyr Zelenskiy said on Thursday that he was indifferent to investigations into gas company Burisma, which had Hunter Biden, the son of leading Democratic presidential contender..




Reuters - Published




Zelenskiy ready to open probe into any Ukraine meddling in Trump election

Ukraine's President Volodymyr Zelenskiy said on Thursday he would be ready to jointly open an investigation into any possible Ukrainian interference in the 2016 U.S. presidential election and into..




Reuters - Published




Ukraine to review cases linked to founder of firm that employed Biden's son

Ukrainian prosecutors said on Friday they would review 15 previous investigations related to the founder of gas company Burisma, where the son of former U.S. Vice President Joe Biden was a board member..




Reuters - Published




Ukraine has taken no legal action against Burisma people so far: prosecutor's office

Ukraine's top prosecutor's office said on Friday that no legal action has been taken so far against people linked to the gas company Burisma, where former U.S. Vice President Joe Biden's son served on..




Reuters - Published




Ukraine agency says allegations against Burisma cover period before Biden joined

A Ukrainian investigation of gas company Burisma is focused solely on activity that took place before Hunter Biden, son of former U.S. Vice President Joe Biden, was hired to sit on its board, Ukraine's..




Reuters - Published




Ukraine agency says investigating Burisma, but not when Hunter Biden was on board

Ukraine's National Anti-Corruption Bureau said on Friday it is investigating activity at gas company Burisma between 2010-2012, a period prior to the involvement of former U.S. Vice President Joe..




Reuters - Published





Factbox: Burisma, the obscure Ukrainian gas company at the heart of U.S. political row

Some U.S. Democrats are calling for the impeachment of President Donald Trump over reports that he asked his Ukrainian counterpart to launch an investigation that could damage his Democratic political..




Reuters - Published