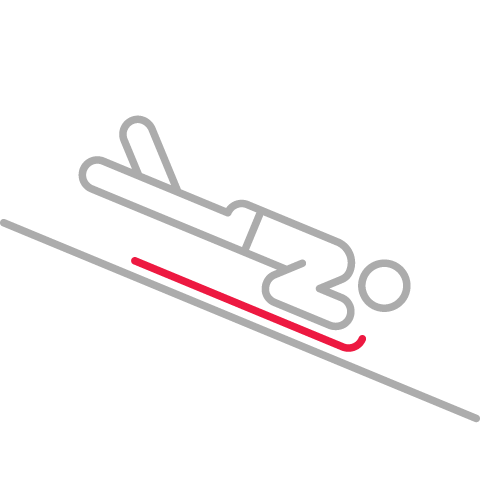 Olympics: Jamaican bobsledder requests 'B' sample test - IBSF
KINGSTON (Reuters) - The member of the Jamaican women's bobsleigh team who returned an adverse analytical finding for a banned substance before the Winter Olympics has requested her "B" sample be..
Reuters
Jamaican bobsledder failed pre-Games doping test: Jamaica Bobsleigh
KINGSTON (Reuters) - A member of the Jamaican women's bobsleigh team which competed at the recent Winter Olympics tested positive for a banned substance in January, the President of the Jamaica..
Reuters
The sight of a man going headfirst down Arthur's Seat had Susan Ferguson, who shot this video, thinking of Dom Parsons, who won bronze in the skeleton in the recent Winter Olympics. The man..


Source: Rumble -



Blackcomb Snowmobile located near Whistler British Columbia was a great company to book this super fun excursion with. Whistler is a Canadian resort town in the southern Pacific Ranges of the Coast..


Source: Rumble -



We spoke to Akwasi Frimpong -- the first ever Skeleton athlete for Ghana -- after the festivities in Pyeongchang ... and he told us his countrymen and women have all the tools to crush cold-weather..


Source: TMZ Sports -



This article is from ThrillistThis video shows the differences between the three sledding events: bobsled, luge, and skeleton. All three sports require immense precision and concentration.


Source: Thrillist -



British skeleton athlete Lizzy Yarnold has won a gold medal and retained her title at the Winter Olympics.


Source: IBTimes US -


Team GB Winter Olympians are an inspiration, says UK Sport
UK Sport chair Katherine Grainger has paid tribute to Team GB's record-breaking achievements at the Winter Olympics, which finished yesterday, calling their performances "an..
City A.M.
Laura Deas' mum's delight at Olympics bronze medal win
The mother of Winter Olympics skeleton bronze medal-winner Laura Deas has said she "couldn't be prouder" of her "golden girl".
BBC News
Winter Olympics: 'I count myself as incredibly lucky' - Laura Deas
BBC Local News: South West Wales -- Skeleton bronze medallist Laura Deas says the opportunity to share a podium with her best friend makes her incredibly lucky
BBC Local News
Winter Olympics: BBC commentators react to Yarnold & Deas medals
BBC Local News: Kent -- BBC Sport's commentary team of John Jackson, Amy Williams and John Hunt react as Great Britain's Lizzy Yarnold and Laura Deas Olympics skeleton medals are confirmed.
BBC Local News