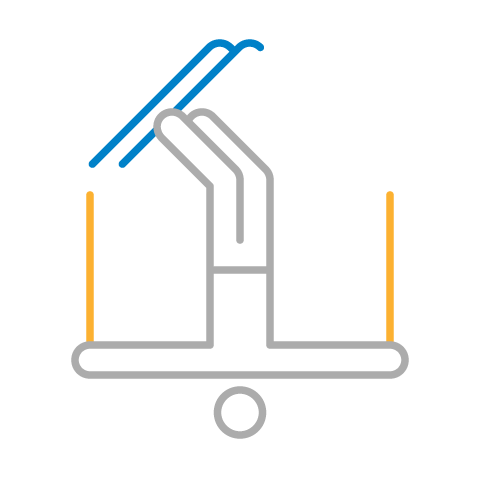 Freestyle skiing: Korean moguls skiers banned for sexual harassment
SEOUL (Reuters) - Two male South Korean moguls skiers who competed at the Pyeongchang Winter Olympics have been banned for life after female team mates complained of being sexually harassed at an event..
Reuters
Freestyle skiing: Double sweet 16 ends Kiwi drought
PYEONGCHANG, South Korea (Reuters) - After waiting 26 years for a second Winter Olympics medal, New Zealand secured two bronzes in snowboarding and freestyle skiing within a few hours on Thursday.
Reuters
American freestyle skier David Wise came through in the clutch to earn his second-straight gold medal in the men's halfpipe. Fellow American Alex Ferrieria took silver.


Source: Sports Illustrated -



The PyeongChang Olympics featured women's freestyle skiing and a lot of ice dancing on Monday night. The coverage saw NBC and NBC Sports Network's combined coverage tick up for the second night in a..


Source: Wochit Entertainment -



A Swiss freestyle skier bodged a trick and landed painfully on the lip of the halfpipe at the Winter Olympics on Tuesday.In halfpipe skiing, athletes are judged by the quality of tricks they perform..


Source: Wochit -



Belarus president Alexander Lukashenko complains to the IOC after Anton Kushnir fails to qualify for the men's aerials final


Source: Reuters - Sports -



Freestyle skiers have been friends since 1st grade


Source: WPTZ -


Pyeongchang Games 'killing' equipment rental business, say owners
PYEONGCHANG, South Korea (Reuters) - Visitors coming to Phoenix Snow Park for the Winter Olympics' freestyle skiing and snowboarding events are being stopped in their tracks by a jarring red banner..
Reuters
Freestyle skiing: United States dominate ski halfpipe qualifying
PYEONGCHANG, South Korea (Reuters) - Aaron Blunck led the United States' domination in the qualification for the men's ski halfpipe final at the Pyeongchang Olympics with the Americans securing the..
Reuters
Winter Olympics 2018: Canada's Sharpe wins gold in women's halfpipe
Watch the gold medal-wining run from Canada's Cassie Sharpe in the women's freestyle skiing halfpipe.
BBC Sport
Freestyle skiing: Korean Jackie eager to learn home truths
PYEONGCHANG, South Korea (Reuters) - For Korean skier Lee Meehyun the Pyeongchang Olympics have proved a very welcome homecoming as the 23-year-old seeks to find out more about her past.
Reuters