James Brokenshire
British politician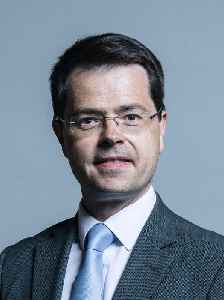 James Peter Brokenshire is a British politician serving as Secretary of State for Housing, Communities and Local Government since 2018. A member of the Conservative Party, he has been the Member of Parliament (MP) for Old Bexley and Sidcup since 2010. Brokenshire was first elected as the MP for Hornchurch in 2005; he served in the Cameron Government as Minister for Security and Immigration at the Home Office (2014–2016) and in the May Government as Secretary of State for Northern Ireland (2016–2018), overseeing the Stormont deadlock.


Government rejects proposed Islamophobia definition but will give issue 'consideration', James Brokenshire says
The government has rejected a proposed definition of Islamophobia, prompting accusations that it "not serious about the safety and security of British Muslims".
Independent - Published
James Brokenshire can talk his ovens down all he likes, but there will still be four of them, not two
There is a chance that James Brokenshire's ovens are being over-analysed, but what cannot be denied is that here was a politician, standing in front of his four ovens, claiming to only have two
Independent - Published
James Brokenshire catches heat for owning 'four ovens' but insists he actually just has two
'We couldn't fit two ovens in our kitchen, let alone four,' complains Twitter user
Independent - Published
Britain is seeking legally binding changes to Irish backstop: minister
Britain's top government lawyer is seeking legally binding changes to the Irish border backstop and the Brexit negotiations are at a critical stage, Communities Secretary James Brokenshire said on..
Reuters - Published
Search this site and the web:
You Might Like