Shanghai Greenland Shenhua F.C.
Professional football club in Shanghai, China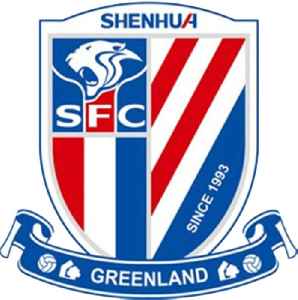 Shanghai Greenland Shenhua Football Club, is a Chinese professional football club that participates in the Chinese Super League under licence from the Chinese Football Association (CFA). The term shen hua literally translates as "the Flower of Shanghai" in English – shen is one of the alternative names of Shanghai and hua means flower in Chinese. The team is based in Kangqiao, Shanghai and their home stadium is the Hongkou Football Stadium, which has a seating capacity of 33,060. Their majority shareholder is Chinese developer Greenland Group who took over the operation of the club when they bought the 28.5% share from previous majority shareholder Zhu Jun in 2014.