Jerry Falwell Jr.
American lawyer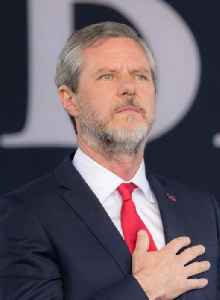 Jerry Lamon Falwell Jr. is an American lawyer and university administrator. He serves as the president of Liberty University in Lynchburg, Virginia, appointed in 2007 upon his father's death.


Exclusive: Falwell blasted Liberty student as 'retarded,' police chief as 'half-wit' in emails
In emails to his colleagues over the years, Liberty University President Jerry Falwell Jr has denigrated students and staff at the Christian university he runs, referring to one student as..
Reuters - Published
Exclusive: Falwell steered Liberty University land deal benefiting his personal trainer
Evangelical leader and prominent Donald Trump backer Jerry Falwell Jr personally approved real estate transactions by his nonprofit Christian university that helped his personal fitness trainer obtain..
Reuters - Published
Exclusive: Trump fixer Cohen says he helped Falwell handle racy photos
Months before evangelical leader Jerry Falwell Jr.'s game-changing presidential endorsement of Donald Trump in 2016, Falwell asked Trump fixer Michael Cohen for a personal favor, Cohen said in a..
Reuters - Published
Search this site and the web:
You Might Like