Waitrose & Partners
Chain of British supermarkets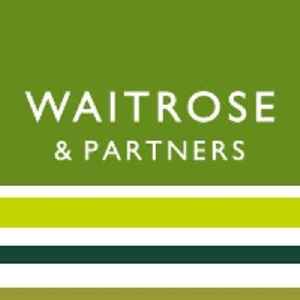 Waitrose & Partners is a chain of British supermarkets, which forms the food retail division of Britain's largest employee-owned retailer, the John Lewis Partnership. Its head office is located in Bracknell, Berkshire, England. Waitrose & Partners has 353 shops across the United Kingdom, including 65 "little Waitrose" convenience shops, and a 5.1% share of the market, making it the eighth-largest retailer of groceries in the UK. They also export products to 52 countries and have locations in the Middle East.


Ayub Hassan: Boy 'murdered teenager and fled on Boris Bike'
The 16-year-old boy is accused of stabbing Ayub Hassan, 17, in the heart behind a Waitrose store.
BBC News - Published
Waitrose extends 'bring your own containers' anti-plastic scheme
The chain says it received a positive response after removing packaging from its Oxford store.
BBC News - Published
'My Waitrose is being replaced by a Lidl'
Many Waitrose stores are being switched to discount alternatives - but why are shoppers 'disappointed'?
BBC News - Published
Oxford Waitrose Unpacked campaign: Shoppers give verdict
How are Waitrose's customers taking to filling their own containers and bottles in Oxford?
BBC News - Published
Bring your own containers, says Waitrose
The supermarket is launching a trial in Oxford to find out how people might shop in the future.
BBC News - Published
Islington murder: Man arrested after body found in wheelie bin near Waitrose supermarket
Death is 'being treated as unexplained,' Met Police says
Independent - Published
Murder arrest after man's body found in wheelie bin
A man has been arrested following the discovery near a Waitrose in Islington, north London.
BBC News - Published
Nestle, Tesco, Sainsbury's and Waitrose pledge to help halve food waste by 2030
Current situation 'is an environmental, economic and moral scandal,' Michael Gove says
Independent - Published
You Might Like