Cantonese
Variety of Yue Chinese spoken in Guangzhou, Hong Kong and Macau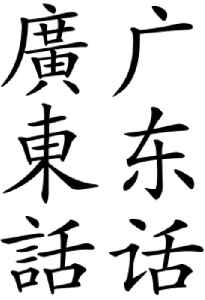 Cantonese is a variety of Chinese originating from the city of Guangzhou and its surrounding area in Southeastern China. It is the traditional prestige variety of the Yue Chinese dialect group, which has about 68 million native speakers. While the term Cantonese specifically refers to the prestige variety, it is often used to refer to the entire Yue subgroup of Chinese, including related but largely mutually unintelligible languages and dialects such as Taishanese.


Hong Kong students take entrance exams despite worries

Thousands of students in Hong Kong were among the first in the world to take their final secondary school exams on Friday, despite some students' worries about their own health and social distancing..
Credit: Reuters Studio Duration: 01:25
Published
Gaming surges in Hong Kong amid social distancing

Video games have seen a surge in demand in Hong Kong as people crowd at shops in an iconic computer centre to buy the latest releases amid the coronavirus outbreak.
Credit: Reuters Studio Duration: 01:21
Published
You Might Like
No news matches found
Sorry, we were unable to find any results in our database for your query
Free news archive access

Did you know?
You are eligible to search our news archive with millions of news references free of charge.

To do this, please sign in first at the top of the screen.

• Information about free access to our news archive


Search this site and the web: