French minister says UK and European commission are dragging their heels over proposals to improve food safetyFrance has accused the European commission and Britain of failing to protect consumers in..
guardian.co.uk 6 days ago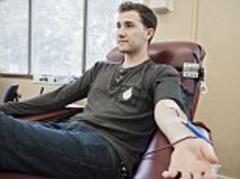 The Commons Science and Technology Committee has called for an inquiry after studies revealed one in every 2,000 Britons could be carrying vCJD.
MailOnline 1 week ago
Videos for "Mad Cow"
According to new research, tens of thousands of people in the U.K. could be silent carriers of the human form of mad cow disease.


Source: Newsy - on October 16, 2013



An independent inquiry is being launched to check the safety of donor blood amid concerns about an infection risk from the human form of "mad cow disease".
BBC News 1 week ago

A Parliamentary investigation has begun into the risk of hospitals spreading the human form of "mad cow" disease as a result of failing to detect the infective agent responsible for the variant..
Independent 1 week ago
Search this site and the web: