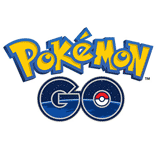 Pokémon Go Event Tasks Players With Catching 3 Billion Pokémon
Thanksgiving is nearly here. Many of us in the United States will no doubt gain a few extra pounds after stuffing our faces with delicious food. Thankfully, there's a way to lose some […] The..
geek.com
Pokémon Go's next event could help you finally finish your Pokédex
Polygon
Pokemon Go is finally getting around to fixing another longtime bug within its game. Niantic's Support Twitter account announced that it would update how Pokemon Go tracks the number of battles a..


Source: Rebecca Stefansky -



Pokemon Go daily users and engagement drop drastically. As you probably expected. Subscribe to us on YouTube Gaming! http://gaming.youtube.com/gamespot Visit all of our channels: Features &..


Source: GameSpot -



Earlier this week, Niantic announced that it had acquired the rights to produce a game set in the Harry Potter universe. But what does that mean for Pokemon Go? As popular as Pokémon GO is, the game..


Source: Wochit Headline News -



Gather your wands and put on your pointy hats because Harry Potter is coming to augmented reality. Niantic, the maker of of the smash AR game 'Pokemon Go' just announced that their next project will..


Source: Wibbitz Top Stories -



It'll be an augmented reality game set in the wizarding world where player can find treasure, creatures, and power ups.


Source: NowThis News -


Pokémon Go update brings a little Ultra Sun and Ultra Moon into the game
Polygon
Forget Pokémon Go – Harry Potter: Wizards Unite is Niantic's next potential AR obsession
There's never been a mobile gaming sensation quite like Pokémon Go, and in summer 2016, Niantic's game had millions of people wandering their neighborhoods to catch digital monsters. You could see..
Macworld
Harry Potter to get the Pokémon GO treatment
The Register
Wands At The Ready! 'Harry Potter' Is Getting An AR Mobile Game
Watch Video"Harry Potter" fans already have more than a dozen books, official merchandise, two film franchises, a play, two theme parks and the digital empire of Pottermore, but now they're getting..
Newsy
Harry Potter AR game could be next from the makers of Pokémon Go
TechRadar
Niantic announces 'Harry Potter: Wizards Unite' to follow up Pokémon GO
Niantic, the makers of the unbelievably popular Pokémon GO, is working on its next game: "Harry Potter: Wizards Unite." That sound you hear is a million childhood memories firing in minds across..
The Next Web
Report: Pokémon Go developer Niantic working on Harry Potter game
Polygon
Caught Up In Anti-Putin Arrests, Pokemon Go Players Sent to Pokey
A group of Pokémon Go players in Moscow were caught in a police dragnet amid a crackdown on anti-Putin protesters. They say they were just playing a game, but Russian authorities aren't listening.
NPR
Pokémon Go datamine uncovers new, unreleased Pokémon assets
Polygon
Niantic plans to fix Pokémon Go's legendary EX Raids
Polygon