Shaun Evans as the young Morse in ITV's Endeavour is more damaged...

Sunday, 30 March 2014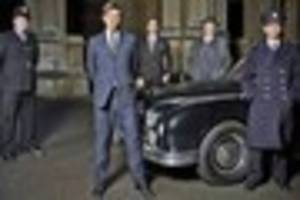 IT was all happening in Oxford. Not only had a parade been hijacked by feminists but a chap had plummeted from a rooftop on to a car. "The traffic warden was writing a ticket when he jumped," noted a PC. The motive was clear. He was trying to land on her. Over at the celebration, marking the 900th anniversary of the Norman invasion, a protestor had splattered Miss Great Britain in red paint. "Nine hundred years of history," explained the activist, "and the best they can come up with to...
You Might Like
Twitter
Comments