Lincolnshire doctor rubbed patient's nipple and had an orgasm,...

Thursday, 13 March 2014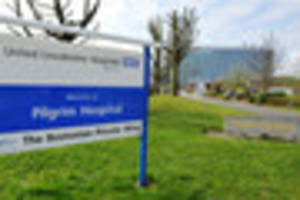 A Lincolnshire doctor allegedly told a patient she had 'big breasts' before rubbing her nipple while she was under observation at the Boston Pilgrim Hospital. The medic got so excited he was panting and sweating before he slumped back in his chair and had an orgasm, it is said. Dr Syed Ali Abbas fondled the patient after telling her 'don't get upset or you'll have another stroke', a tribunal heard. Dr Abbas returned to her room the next day when he slipped his hand up her trouser leg to...
You Might Like
Other recent news in UK
Twitter
Comments