Spondon turbines not yet producing electricity

Sunday, 12 January 2014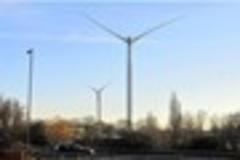 This is Derbyshire --

TWO wind-turbines in Spondon that have split public opinion will not be operational until the end of next month at the earliest.

The erection of the turbines at Severn Trent Water's Derby Sewage Treatment Works in Megaloughton Lane was completed last month.

They are expected to produce about 10,000...
You Might Like
Other recent news in UK
Twitter
Comments