BlackBerry services down across Europe in latest network outage (coinciding with iPhone 5 launch day)


Friday, 21 September 2012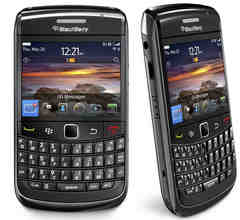 by Alice Monroe



Blackberry users in the United Kingdom and across Europe were affected by a network outage on Friday

LONDON, United Kingdom -- Blackberry maker RIM confirmed its network suffered an outage across Europe, the Middle East and Africa on Friday.

Thousands of Blackberry users were left without access to emails or messenger services (BBM) on Friday morning.

RIM admitted its network failure was affecting customers in several countries: "Some users in Europe, Middle East & Africa are experiencing issues with their BlackBerry service," the Blackberry UK team posted on twitter.

The outage appeared to be an embarrassing echo of a similar failure a year ago which left Blackberry users around the world cut off from services for several days, forcing the firm to apologize profusely.

Coinciding with Apple's iPhone 5 going on sale, the failure could see more Blackberry users shifting to competitors.

The company is already struggling against the increased competition from Apple and Google, and the network failure on the day of the iPhone 5 launch couldn't have come on a worse day.

Stocks in RIM [TSE:RIM] have already fallen from their peak at $140 in 2008 to $6.75 on Thursday's close on the Toronto Stock Exchange.
Source: Associated Press - on September 21, 2012

Research in Motion says it has resolved an outage affecting users in Europe, Middle East and Africa interrupting service for customers. (Sept. 21)
You Might Like
Other recent news in Technology
Twitter
Comments
comments powered by
•More original news reports from One News Page