iOS6 update frustrates many Apple users


Thursday, 20 September 2012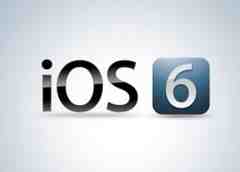 by Stephanie Boyd



Since Apple has begun pushing out its new iOS6 operating system to iPhone, iPad and iPod Touch devices on Wednesday, users have voiced concerns in particular about the homegrown maps app which replaces Google Maps

LONDON, United Kingdom -- Technology giant Apple rolled out the sixth generation of its iOS operating system on Wednesday. Users with a recent iPhone, iPod Touch or iPad device are able to upgrade to iOS6 free of charge.

The new iOS version rollout has prompted mixed reviews, however, due to various bugs and Apple's new mapping application which replaces the popular Google Maps app bundled with previous version of Apple's mobile operating system.

On Wednesday, users reported problems with connecting to wireless networks, as their iOS6-powered device would simply not connect or stay connected via Wi-Fi. Whilst Apple appear to have hastily rectified that particular fault, there are numerous other reports of broken functionality such as not being able to get Passbook to work, not being able to access the App Store and excessive battery drain.

The iOS6 feature that has prompted the most criticism, however, is the new Apple Maps app. Apple announced in June that it was going to replace Google's popular Maps application with its own - for competitive reasons.

"Beautifully designed from the ground up (and the sky down), Maps changes the way you see the world," Apple declares on its website.

Consumers and reviewer alike, however, have found Apple's maps service far inferior to the Google alternative it replaces. Lacking transit directions, the mapping app appears to have numerous inaccuracies in place names, spelling, landmark locations, obscured satellite imagery and poor search results.

International users in particular immediately noticed serious gaps and errors in Apple's map coverage, in which Berlin, Germany is called "Schöneiche bei Berlin", landmarks appear in the middle of rivers and place names are located several miles from their true location.

One Apple user commented on the new mapping app on Apple's Support Community website: "I'm afraid it's even worse than I first thought," continuing: "Apple are on the slippery slope! I'm incredibly disappointed in Apple for releasing an app that is no where near fit for purpose!"

Another user posted: "Very disappointed. The new maps app looks more like a 10 year old Chinese GPS device than something made by Apple."

Whilst Google Maps is no longer available as an app for iOS6, it can still be accessed at google.com/maps via a web browser. Another popular new mapping service is offered by Nokia - Nokia Maps can be accessed via m.maps.nokia.com.
Source: Newsy.com - on September 30, 2012

Apple has changed its bold description of the built-in Maps app after backlash from users.
You Might Like
Other recent news in Technology
| | |
| --- | --- |
| Google, Microsoft and FACEBOOK launch $3.6 million project to stop the next Heartbleed | Drones Overhead, Seeing Everything, Always: Inside GOOGLE and Facebook's Latest Acquisitions |
| The FCC's New NET NEUTRALITY Rules Will Brutalize The Internet | Developing Story: Big Time MICROSOFT GM Corporate Strategy Zachary Apter Leaving To Join Google |
| iPad Sales Shrink, Apple CEO Chides Hybrid Tablets, ANDROID, and Microsoft | VIC GUNDOTRA, head of Google+, abruptly leaves company |
| FCC Tells INTERNET To Chill, Denies That It Will Kill Net Neutrality | GOOGLE GLASS Explorer Edition is now available for anyone to purchase |
| Google, AT&T, VERIZON And Comcast Each Spent More Than $3M In Q1 Lobbying Congress | Apple IPHONE sales in India grew 55% year-on-year |
Twitter
Comments
comments powered by
•More original news reports from One News Page